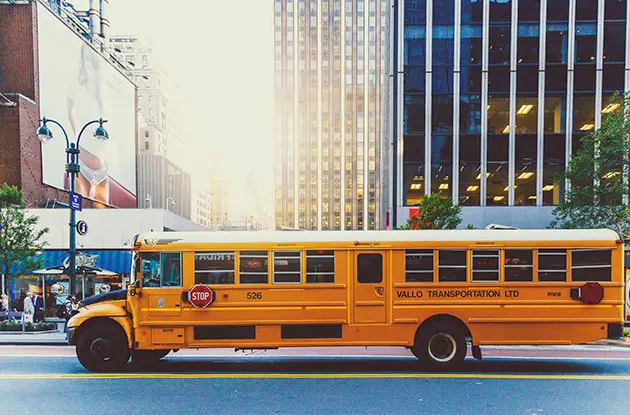 NYC's School Bus Tracking System Doesn't Work as Planned–and Parents are Angry
While parents are supposed to be able to track their kids' bus routes on an app, parents report certain buses aren't even showing up to pick kids up from school.
Get family activities sent to you
Get things to do with your kids
Delivered right to your inbox
"It's not working. There has not been much communication to the parents about the expectation of when the bus tracking will be working," Rachel Saar, who has a son with special needs, told CBS2. "Putting your child who is nonverbal, who has seizures, on a bus and not knowing where they are at any given time is very stressful."
On September 12, the DOE told CBS2 that a GPS was installed in every bus by the first-day-of-school deadline, but some systems weren't turned on. Officials said that GPS companies would be held accountable, but CBS reports that exactly how remains undetermined. Meanwhile, the DOE's partnership with Via will apparently not be rolled out for another year.
RELATED: Keep up with the latest NYC education news!
Want more content like this? Receive our Scoop packed with great ideas