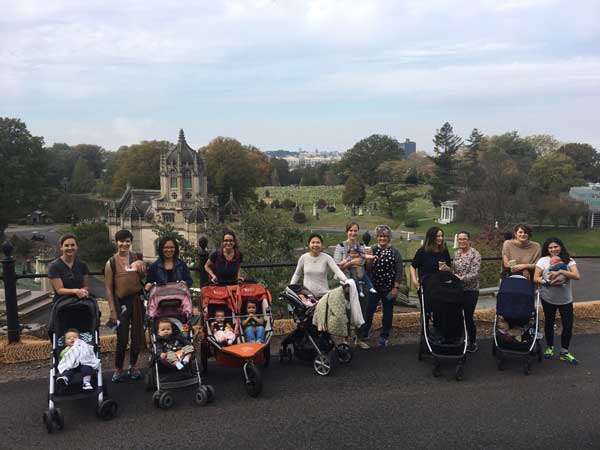 Brooklyn Parents Can Now Take a Mommy-and-Me Cemetery Tour
Get Great Spring Activities - in your inbox!
Spring Family Activities in Your Inbox!
Sent every weekend
Park Slope mom, Carla Weiss, told the the Brooklyn Paper, "I was one of those people who thought cemeteries aren't places you can walk around in unless you're visiting somebody, and through Susan [Park Slope Parents Assocation manager] I discovered you can go and visit history at Green-Wood, and you can see some of the most beautiful views in all of Brooklyn."
The event is scheduled for Tuesday April, 24 at 10:30am and registration is required and you must pay in advance, the cost of the tour is $10. You also must register to be a member of the Park Slope Parents Association to take part in this event. The tour is also geared toward parents with toddlers and babies and while tots will certainly enjoy being outside, the material covered on the tour is meant for parents.
Main image via Park Slope Parents Association
RELATED:
More Outdoor Activities Happening in Brooklyn This Month
---
Want more content like this? Get Great Family Activities!
---