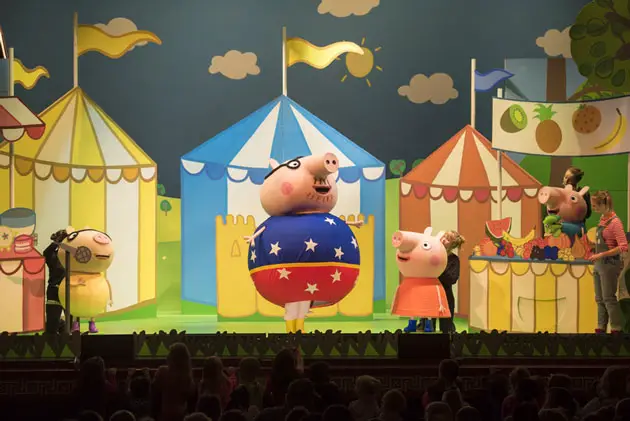 'Peppa Pig Live!' Adds Nearby Shows and a New Tour
NY's Largest Activity Calendar
NY's Largest Activity Calendar
Get editors' picks
The live show follows Peppa and her friends and a little girl named Daisy, who helps move the story along and who also encourages tons of audience participation. Peppa Pig's Big Splash! runs approximately 120 minutes long with a short intermission.
Director Richard Lewis told USA Today, "The show is designed around interactivity. There are scenes that can't be completed without the involvement of the kids. They need to be engaged, to burn off energy."
Lewis also said that fans of the show will be happy to know that the live production hardly strays from the original. He said, "The reason Peppa captures audiences all over the world is that it appeals to that part of childhood that's about gentleness and safety; we didn't want to betray that."
The St. George Theatre is located at 35 Hyatt St. in Staten Island. The New Jersey Performing Arts Center is located at 1 Center St. in Newark. Tickets are on sale now and party packages and VIP seats are available.

RELATED:
Find More Theater and Performances Near You