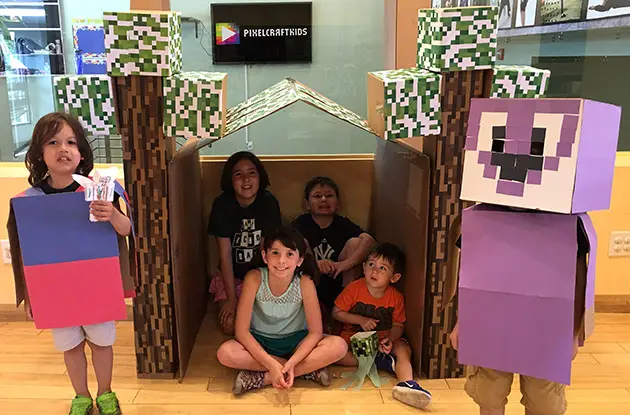 Pixelcraft Kids in Larchmont Adds Comics & Pop Art Class
Pixelcraft Kids, a children's activity center in Larchmont, recently added Comics & Pop Art, a class for kids in the first to fifth grades.
Get can't-miss family activities sent to you!
Get the Best Kid-Friendly Activities
Sent to You Weekly!
"Our classes focus on more than just graphic design. We see students stretching their social skills through play and interaction with one another," Arias says.
Pixelcraft Kids offers classes, summer camps, school vacation camps, birthday parties, and an after-school program for children in kindergarten to sixth grade. Pixelcraft Kids' current classes, Comics & Pop Art, Minecraft Unplugged, and Lego Minifigures, all offer rolling enrollment.
Pixelcraft Kids is located at 2097 Palmer Ave. in Larchmont. For more information, call 914-575-2515, email [email protected], or visit pixelcraftkidsclasses.com.

RELATED:
Get Area Activities in Your Inbox

Main image: Pixelcraft Kids offers innovative, screen-free classes such as Minecraft Unplugged.
Courtesy Pixelcraft Kids