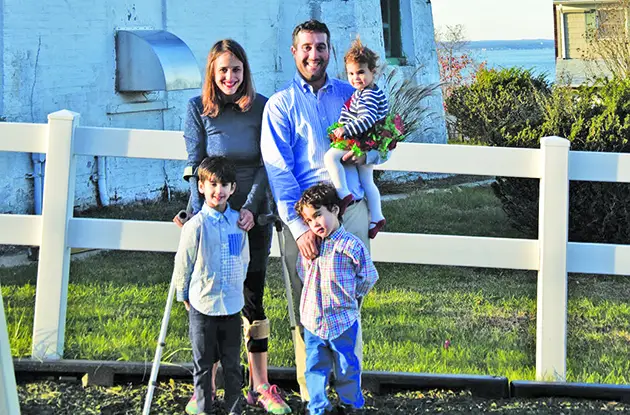 How I Became a More Mindful Parent When My Daughter Flushed My Phone
I did not miss the interruptions, or having my attention diverted from the important things in life.
Get kid-friendly activities sent to you!
Get the Best Kid-Friendly Activities
Sent to You Weekly!
My mom commented that I seemed more relaxed without my cellphone. I felt less tense by not reading stress-inducing posts on social media sites or foreboding articles that made me fret. I found myself reading tangible articles, and reveling in the smell and touch of paper, like I always have (National Geographic Traveler is my newfound love). I checked Facebook on a couple of occasions, but my broken iPad is slower than the dial-up AOL I used in high school. I'm glad it's as slow as molasses because I think my mind had been craving a much-needed break from social media and other nonsensical outlets. I think we all need this, whether you have children or not.
Exactly three weeks after the incidental immersion, I received my new phone. While my contacts took an additional week to be restored, I was finally able to look up anything in an instant. Surprisingly, I did not touch it until the following day. Maybe it's like after Hurricane Sandy, when I still sat in the dark even though the power was restored. I was used to not having power for 14 days, so it took time for me to register that I could finally turn the lights on. I had grown used to not having my phone on me at all times, and deep down, I know I had a couple of great weeks without it. I did not miss the interruptions, or having my attention diverted from the important things in life.
With a phone back in my life, I am going to strive to put away electronic devices until my children are asleep. My objective will continue to be more mindful, present, and living in the here and now with my family. They are my everything, and each precious moment does not necessarily need to be captured through the lens of my phone. The sights, sounds, and sensations I take in by being in the moment will far surpass dozens of digital prints I deem as being perfect.

RELATED: Get Weekend Activities Sent to Your Inbox

Main image: The author with her family
Courtesy Valerie Goldstein