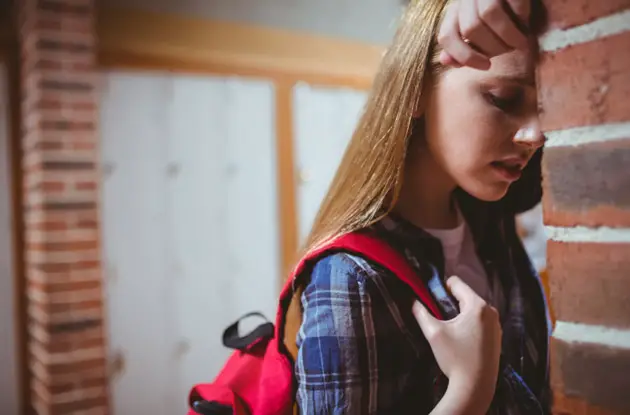 How Can I Help Prepare My Teen for Stress in College?
Knowing stress is common in college students will go a long way to preparing your teen to handle it.
Get family activities sent to you
Get things to do with your kids
Delivered right to your inbox
Sometimes the physical symptoms that come from being stressed can be quite unpleasant. Symptoms such as heart racing, feeling breathless or keyed up, or having butterflies in the stomach are part and parcel of feeling anxious but can further create stress for those who don't understand why they are feeling this way. Knowing that these are physical manifestations of stress and are not dangerous in anyway is important. In fact, an adrenalin surge can often better prepare your child to confront situations head on. However, if the physical arousal is too high, it may prevent your teen from concentrating well or being effective in carrying out important tasks. Exercising regularly or doing breathing, deep muscle relaxation, meditative, or mindfulness exercises will be helpful in regulating her emotional arousal and will help her performance.
Finally, let your child know that his stress will get better over time as he adjusts. However, it is just as important for her to know when to seek help and to accept that she cannot do it alone. From general anxiety to panic disorder and depression, many emotional problems emerge during adolescence or early adulthood. Let your child know there is no shame in seeking help and encourage him to come to you, or go to a professor or counselor if he needs help in managing his stress.
Want more content like this? Receive our Scoop packed with great ideas