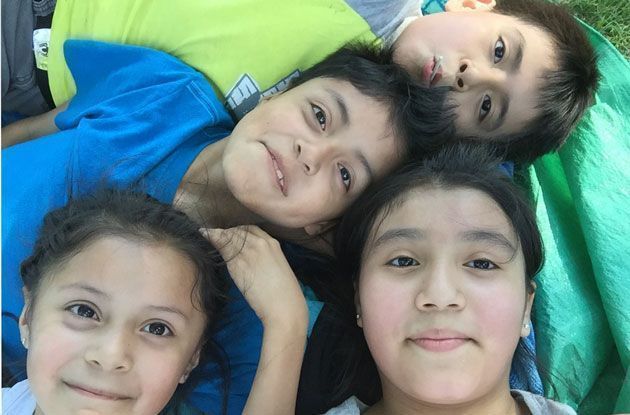 Queens Parenting: Why We LOVE It Here
Get can't-miss family activities sent to you!
Get the Best Family Activities
Sent to You Weekly!
---
I love being a parent in Queens, specifically Kew Gardens, because we are away from the noisy hustle-and-bustle of Manhattan but close enough to kid-friendly activities: the New York Hall of Science (which my 7-year-old daughter loves), the playground in Forest Park and the Austin-Ehrenreich Playground in Forest Hills, dance (All Star Studios) and gymnastics (Park City Gymnastics). There are also all the family-friendly restaurants like Dani's (delicious meat sauce and pizza!), Austin Ale House, Odradeks Café, and the new Caffe Bene in Kew Gardens; Banter (fantastic food), Cobblestones (great for catching a game and the waitresses are so kind to our kid), Bareburger (yummy burgers), Twist 'n' Smash'd (perfect portions for kids) and more in Forest Hills. When we want to go to Manhattan (American Museum of Natural History is a favorite), the closest subway stop is a five-minute walk. I'm sad that the Barnes and Noble in Forest Hills closed as that was a great place to take our daughter on very cold or very hot days and to buy birthday gifts, but I remain hopeful that there will be another Queens bookstore opening somewhere soon.
---
Queens is the most diverse place to raise a child.
Little Neck
So much to see, so much to do, all year around!
---
I love my hometown because its has a small town feeling.
---
I love the proximity to all the great activities the boroughs have to offer! There is always something to do or see, and all within an hour drive!
---
There [is] so much to do. It's like reliving my childhood again.
Long Island City
NYC is our playground! Best city ever!
---
I love being a parent in my hometown of LIC [Long Island City], NY, because the community is close knit and looks out for each other. There are offerings for all age groups, ranging from happy-hour readings at your local library, singing carols at restaurants during the holidays, to cleaning up debris and weeds at the neighborhood park.
Middle Village
I love my hometown because it's full of energy and so much fun, with a diversity of cultures that we become one.
Oakland Gardens
I love living in Queens. It's very multicultural. Where I live is the best school district in Queens. I'm 15 minutes to Nassau County, 15/20 minutes to Manhattan (given no traffic). Having children and not having to travel far to introduce diversity is awesome. I love my hometown.
Ozone Park
I love being a parent in Queens because of the diversity of culture, food, languages. We are so lucky to be surrounded by people from all around the globe.
Queens Village
Queens has the most accessible playgrounds, museums, and ways to get around. While I live in Jamaica, Queens, I can take a 20-minute bus ride and arrive at Flushing Meadow park and enjoy a zoo, an amusement park, playground, museum, ice skating, indoor swimming, plenty of fields to run and play, and even bbq. Queens is where I grew up and couldn't imagine living in any other borough.
Rego Park
I love being a parent in the borough of Queens because there are so many parks and activities I can take my kids to do. They love the NY Hall of Science or we can take a short ride to the children's museum in Long Island. Also in Queens, there are so many parks they can play safely and they have activities for them, too. I was born and raised here, and I'm so happy I can raise my kids in the same area I grew up in.
---
So many things and places to discover with my children.
---
New York is the best place to have fun with children.
---
Rego Park, Queens: proximity to the beach, mountains, city, entertainment and foodie access. Love it all!
Richmond Hill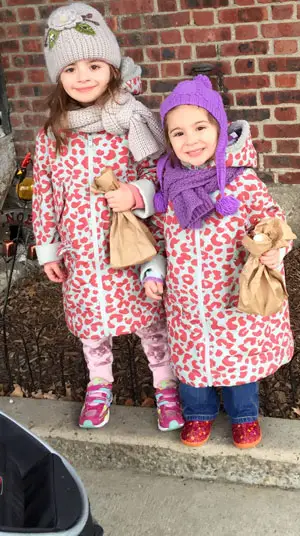 Reminds me to take my time and enjoy my life more
---
I like my borough, especially where I live, because is safe and there is a lot of transportation.
Ridgewood
I love being a parent in Queens because I feel like my family is safe! There are so many nice, clean parks to bring my son to without traveling too far. There are also some great schools in my district!
---
Because I have kids and we all love doing family activities each and every weekend.
---
It's one of a kind, fabulous place!!!!
---
I love being a mother in my hometown of Glendale, Queens, because I am in the center of everything. I am 20 minutes from Manhattan and 20 minutes from Long Island for anything or anywhere I want to go with my 4-year-old. We love to experience new places and we can go at anytime.
Rockaway Beach

Who wouldn't love it here?
South Richmond Hill
We have all the kids' activities. Children enjoy them. My children can stay in [the] same borough to get all the opportunities to develop academically, mentally, and physically.
Springfield Gardens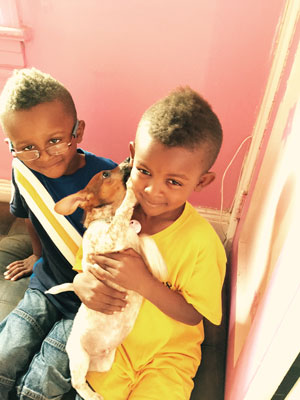 New York has all there is to offer: fun filled family activities, educational activities, and most of all, exposure to delicious food from cultures around the world!
---
Queens is the best for parents: Hall of science, Flushing Meadows, Citi Field, both airports, beach and marina, and accessible to all boroughs. Community council is great, along with great schools.
Whitestone

As parents, we love the Fresh Meadows Park's Hall of Science, which is just a stone's throw away from our hometown heroes. Let's go Mets!
Woodhaven
I love being a Queens parent because there are many activities I can do with my daughter and I love being up-to-date with NYMetroParents!
---
Many fun & educational places for the children
Woodside
I love my borough because we have a lot of friends around here, good stores, good schools, a lot of different cultures and great places to visit as a family.
---
Love being a mom in NYC, there is always something to do, never dull. The interaction with so many different people provides such a nice educational experience for my son. No matter what borough we go to, there is always something fun to see or do.
---
There are unlimited places to enjoy with my kid
---
My town is close to everything
RELATED: The ultimate guide to raising kids in Queens!
Never hear "I'm bored" again! Find the best Queens kid activities with our newsletter.