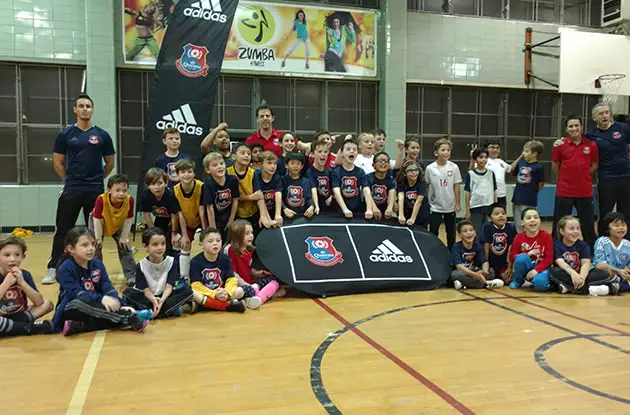 Soccer Club in Forest Hills Expands Offerings
Awesome Summer Activities Sent to You!
Summer Family Fun Ideas
Sent Every Weekend
QUSC believes that soccer is a meant to be a fun outlet for kids to be physically active. The club's goal is to continue to keep the sport an enjoyable activity for all children in the program.
Queensborough United Soccer Club is located at 106-06 Queens Blvd in Forest Hills. For more information, call 347-909-4113 or visit queensboroughunitedsc.com.

Main image: Adidas has signed a four-year sponsorship deal with Queensborough United Soccer Club.
Courtesy Queensborough United Soccer Club

RELATED: Get Area Activities in Your Inbox
---
Want more content like this?
---