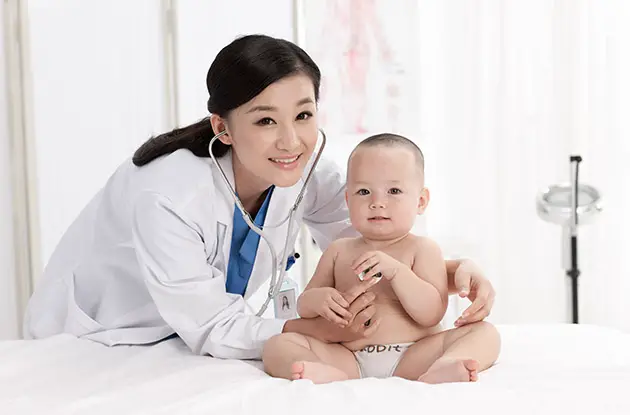 15 Questions to Ask a Prospective Pediatrician
A good pediatrician is an invaluable resource—here's how to find the best fit for your family's needs.
At-Home Fun for Kids
Get indoor activity ideas
8. Can you get a same-day sick visit?
I can't tell you how many times I've called my son's pediatrician needing an appointment for that same day. I have never been denied, and it has been a source of great relief for me and my family. Not all doctors offer this service, so if urgency is important to you, make sure this is an option.
9. Does the office offer evening or weekend hours?
If you're a working parent, it will be difficult to get your child to well visits, never mind sick ones, during regular working hours. Extended and weekend hours can be a lifesaver for some parents.
10. What's the wait time?
You'll probably experience some wait time in any doctor's office, but if the office is consistently behind schedule that can be a real issue. Waiting rooms are notoriously germy and full of not-so-happy-kids. Visit prospective offices and check out the wait time for yourself, or ask a parent who's there. There's nothing worse than a room full of crying kids waiting to get shots.
11. How does the office look?
Is the place clean? Are there toys and books for your child to play with? Because you might spend at least a few minutes waiting to be seen, it's best to have an office that is appealing to kids. Some offices even provide patients with separate waiting rooms for sick and well kids—something to consider.
12. Can you call with questions?
Is there a number to call if you have a simple question regarding your child's health? Sometimes issues are small enough they don't warrant a trip to the office. You want to make sure your office has a number you can call that will connect you to a doctor, nurse, or nurse practitioner on staff. This is also an important after-hours feature as well.
13. What is the practice's emergency protocol and hospital affiliation?
If your child has a serious accident or allergic reaction, you will need to know your pediatrician's protocol for handling these emergencies. Does she make house calls? Will he visit children if they end up in the ER?
If the practice has a hospital affiliation, find out about its reputation and if it's close to where you live. Ask how the hospital works in conjunction with the pediatrician's office and if it allows parents to stay in the room overnight with admitted children. Hopefully this will be something you never have to experience, but it's good information to have nonetheless.
14. Does the practice accept your insurance?
Find out what plans the office accepts and whether your plan is one of them. Also, it's a good idea to have some knowledge of all the plans they accept in case your insurance changes. If the practice does not accept your insurance, find out if it offers payment plans or a sliding scale for certain services.
15. What is your gut feeling?
This is a question for yourself, not the pediatrician, but an important one nonetheless. This doctor will be a very important part of your child's life for years to come. Ultimately you want to find someone who you trust and feel comfortable with. After all, he will be a key player in your child's health and development.

RELATED:
Want more content like this? Like us on Facebook!