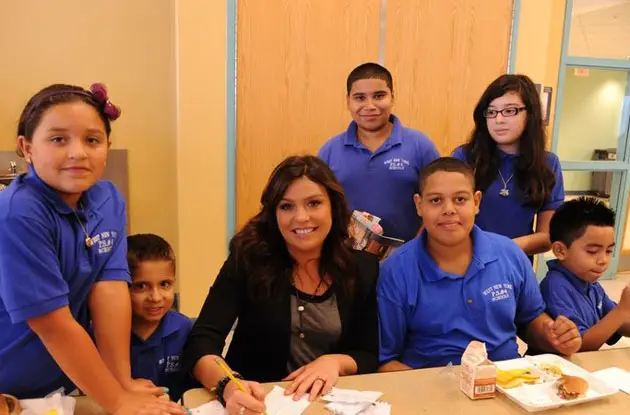 Rachael Ray Launches Petition for Free NYC School Lunches
Get kid-friendly activities sent to you!
Get the Best Kid-Friendly Activities
Sent to You Weekly!
When campaigning for office, Mayor de Blasio deemed universal free lunch as "crucial." However, in 2014 he only provided funding for freestanding middle schools (grades 6th- 8th). It was successful, as 7,600 additional students starting eating lunch, but Ray says that "it's time for Mayor de Blasio to make good on his campaign promise and provide free lunch to all of NYC's public school students."
Major cities such as Chicago, Boston, Philadelphia, Washington D.C. and more have already implemented universal free lunch. The Mayor is set to finalize NYC's school budget in the first few days of June, so if you want to sign the petition, go to Change.org. It already has over 27,000 signatures, but they are looking to reach at least 35,000. And for more information about L4L and its campaign, visit lunch4learningnyc.org.
RELATED: Find More Schools in Your Area
Sign up for our newsletter to receive the latest updates on fun events and other family activities in your area.
Main image via Change.org