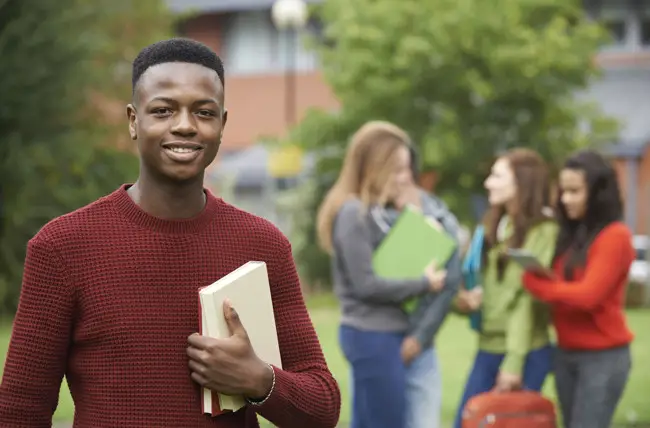 How to Raise a Take-Charge Teen
Teach your child to make his own decisions—confidently.
Get can't-miss family activities sent to you!
Get the Best Family Activities
Sent to You Weekly!
So Koehler stayed supportive, asking a question about the job now and then, but keeping it neutral. After about five weeks, Emily quit—but the page job had already been filled. "I just gave her a hug and said nothing. Definitely not 'I told you so!'" Koehler says. While Emily never came out and said she should have made the decision that felt right to her in the first place, Koehler feels the lesson stuck. "She doesn't seem as quick to yield to her friends' opinions anymore," she says.
Let him practice. Have your teen be a part of the decision-making process for family matters, such as planning a vacation, choosing a family car, or even figuring out how to assist an aging grandparent. What you're trying to do, Dr. Moss explains, is guide your child toward minimizing impulsive decisions in favor of the one that is actually best for the situation. And like any other learned skill, that takes practice.
Brainstorm. "Crowd-sourcing" potential solutions to a problem your teen is having by bringing in the whole family—even favorite aunts, uncles, and cousins—lets him know that "family is like a team, stronger than any one member," Dr. Moss says. What that does is shift the focus off of "mom or dad know best," so your child is less likely to feel defensive. By seeing that her ideas are as good as anyone else's, she'll start to build confidence, and, over time, be less apt to fall into a "what they're thinking must be better than what I'm thinking" mentality.
The Social Media Aspect
Social media doesn't seem to make it any easier to convince a teen to think independently. After all, accruing likes and positive comments is the name of the game. But that in itself isn't necessarily bad. "We all want to get positive responses to what we present to the world," Dr. Ludwig notes.
You don't need to discourage your teen from posting a picture or a comment he thinks will get a lot of positive attention, as long as it doesn't hurt him in the short or long term, Dr. Ludwig says. "Connect it to long-term goals he may have for himself. If he posts in a certain way, explain how this can send the wrong message and hurt him down the line." She also advises encouraging teens to think like a publicist. This is a concept most high-schoolers can readily grasp. If you were in charge of managing a client's reputation, would you post this?
Lynne Lincoln, a mother of two teens in New Rochelle, recalls the time her 16-year-old son, Daniel, posted several #foodstagram shots of the burger chain Shake Shack while on an outing to the city with a group of friends. When he came home starving, Lincoln asked, "I thought you had Shake Shack?" Daniel clarified: "Oh, I gave it to Ryan. I don't eat that stuff. I would have rather had pizza, but nobody is going to follow an account that posts rando pizza. It's hard to get melted cheese not to look gross."
Groner says what's important is that teens are able to separate their online lives from their real ones. If they snap a selfie in front of the now-famous statue of the little girl down on Wall Street, say, did they take the time to think about the art? "Next time your child posts, ask him about the experience," she suggests. That will give you an idea of whether the experience drove the popular post, or the other way around.
At the end of the day, Dr. Ludwig notes, the best thing you can do to help your child with decision-making—or anything, really— is to tune in to his needs. "Just plug into your child…Let them know you're on their side and there for them if they need you," she says.
Related links: How to Get Your Teen to Read More Books