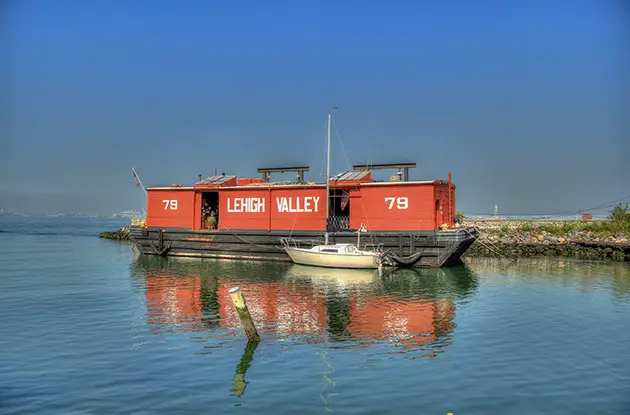 Reasons We Love Red Hook
Get family activities sent to you
Get things to do with your kids
Delivered right to your inbox
The Food and Art Lining the Town (and Van Brunt Street)
Though small, Red Hook is mighty when it comes to culture, and that is clear by the beloved food and art scene of the neighborhood. Stop in some of the local galleries such as Pioneer Works or Peninsula for a look of what the neighborhood artists are creating. Then, get a taste of the neighborhood with a trip to one (or many) of the esteemed restaurants: Hometown Barbeque serves up some of the best barbecue this side of the south, and you can't go wrong with a stop at Baked or Steve's Authentic Key Lime Pie to satisfy your sweet tooth. At the very least, take stroll down Van Brunt Street to see all that Red Hook has to offer.
New York City's Only IKEA
Opened in 2008 on what was once a shipyard, New York City's only IKEA found its home on the waterfront of Red Hook. Just hop on board the New York Water Taxi's IKEA Express Ferry, which takes you right to IKEA's dock for any and all of your furniture needs. If you're anything like us, wandering through the displays is a perfect way to spend an afternoon (and get small-space home décor ideas) while the kids are playing in Småland.
Main Image The Waterfront Museum, located in Red Hook, is housed in the 1914 Lehigh Valley Railroad Barge #79.
Credit: Steve McGill
Want more content like this? Receive our Scoop packed with great ideas