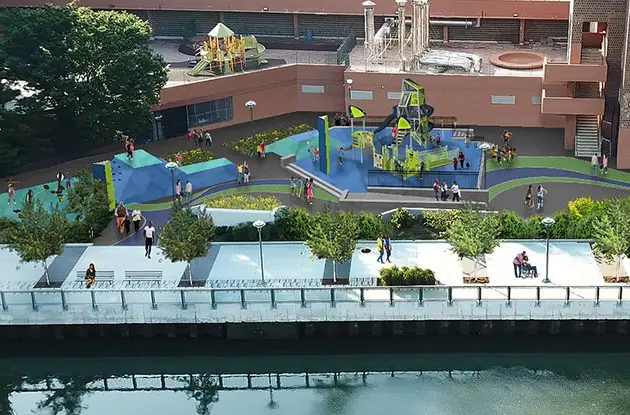 Roberto Clemente State Park South Playground to Undergo Renovation and Reopen
Roberto Clemente State Park is the only state park in the Bronx.
Get Editors' Picks Weekly
Get Editors' Picks Weekly
Over 1,000 Events
The rebuild of the playground supports the community's desire to provide a safe and welcoming area to Bronx residents. The South Playground was built in 1973 and was devastated during Superstorm Sandy in 2012, according to News 12.
Other improvements that are slated to occur across the park include replacement of the bulkhead, improvements to the main esplanade, renovation of the aquatic center, new athletic fields, addition of a floating dock for waterfront access, revamped basketball courts, and reconstruction of the north shoreline revetment.
Main Image courtesy New York State Parks.