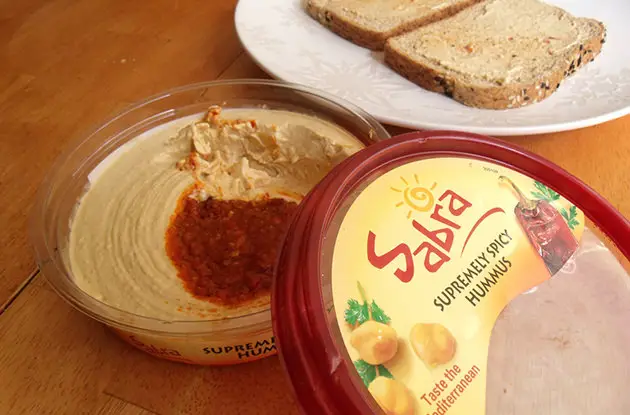 Sabra Hummus Recalled for Listeria Risk
Great Spring Activities - in your inbox!
Spring Family Activities in Your Inbox!
Sent every weekend
If you have Sabra Hummus in your home or children's lunchboxes check the lid to find the "Best Before" date of the product to determine whether or not to throw it away. Contact your doctor if you have any questions or concerns about your family's health.
RELATED: Find Doctors and Medical Providers Near You
Sabra products not included in the recall are Sabra Organic Hummus, Sabra Salsa, Sabra Guacamole, and Sabra Greek Yogurt Dips.
Sabra Consumer Relations can be reached at 1-866-265-6761 from 9am-8pm ET. To receive a reimbursement, visit sabrahummusrecall.com.
Main image: One of several varieties of Sabra Hummus included in the product recall.
Tanya Patrice
---
Want more content like this? Great Family Activities Sent To You!
---