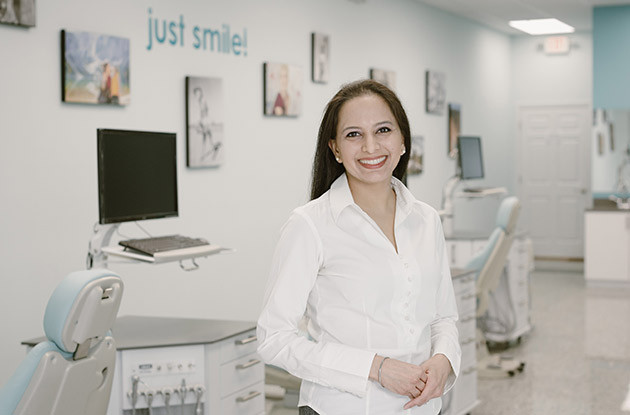 Sachdev Family Orthodontics Has Its Grand Opening
Get things to do with your kids
Delivered right to your inbox
"I like smiling. The first thing that draws me to people is if they are smiling when they talk to me," says Dr. Sachdev on why she wanted to be an orthodontist. "I like the fact that in orthodontics it gives you the power to move teeth- the bones, the soft tissue, as you're doing it you're molding the face. It seems so fascinating."
Dr. Sachdev says that her number one concern with her practice is working on giving personal attention to her patients, making them feel welcome and comfortable, and, of course—to smile more often.
"I just feel that there are not a lot of people who can't smile freely. I like to make them confident," Dr. Sachdev says.
Sachdev is offering discount packages in honor of her grand opening.
Image: Dr. Ameeta Sachdev, DMD, owner of Sachdev Family Orthodontics
Courtesy: Dr. Ameeta Sachdev, DMD
Want more content like this? Receive our Scoop packed with great ideas