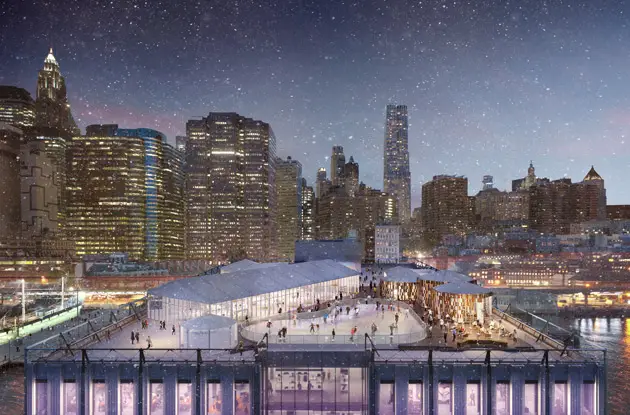 Seaport District Announces Seaport Winter 2018 Featuring Christmas Tree and Menorah Lightings
Indoor Activities for Kids
Indoor Activities for Kids
Get at-home fun ideas
A menorah lighting will be held Tuesday, Dec. 4 from 6-8pm at 207 Front St. The Hanukkah celebration will include food, arts and crafts, live music, and guest speakers. Grammy-nominated clarinetist David Krakauer will also perform his world-renowned Klezmer music.
The Rooftop at Pier 17 Winterland is a new seasonal installation designed by Rockwell Group. It features the city's first outdoor, rooftop ice-skating rink and winter-themed bars and restaurants. The ice rink is scheduled to open Dec. 15, and it will offer ice-skating lessons, curling, broomball, and fitness classes. Plus, the rink will offer seasonal memberships, as well as ice-skating discounts for neighborhood residents.
In addition, the Seaport District will be home to a holiday market on Sundays, Dec. 2-23, from 11am-5pm.