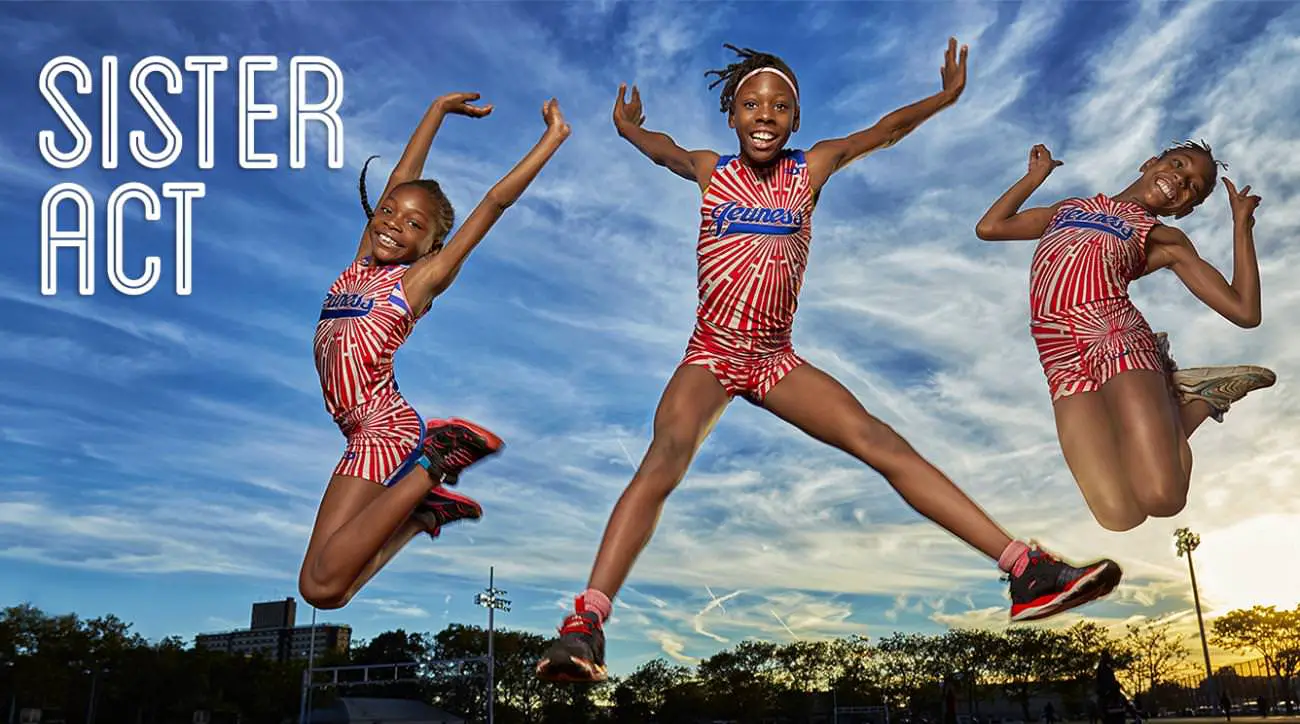 'Sports Illustrated Kids' Names Brooklyn Sisters SportsKids of the Year
Get can't-miss family activities sent to you!
Get the Best Family Activities
Sent to You Weekly!
Last winter, their babysitter registered them to run in indoor track meets. They had a great time, and also caught the attention of Coach Jean Bell. While their mom was initially reluctant to sign her kids up for the team—she didn't want it to interfere with their school work—she couldn't deny how much the girls excelled during their practices.
The sisters have earned medals and trophies at local and regional races—all while maintaining A's and B's in school and participating in additional extracurricular activities.
"That's one of the things that I really appreciate about them being in the sport," Handy told SI Kids. "They're good girls. And being with this group of girls at the track, at track practice—they respect one another."
Tai, Rainn, and Brooke are determined to go even further with their track careers. Tai told SI Kids that she wants to qualify for the AAU Junior Olympic Games every year, while Brooke wants to run faster and jump higher, and Rainn dreams of going to the Olympics one day.
"My track and field goals are just to keep getting emotionally and physically stronger," Rainn told SI Kids. "It's all about what's inside, in your mind. You have to say: 'You can do this, you can do this.'"
The sisters and their mother will be honored at a special ceremony at Barclays Center on Dec. 12.
RELATED:
Get the Latest Area Events in Your Inbox
Brooklyn natives Tai, Rainn, and Brooke Sheppard, Sports Illustrated Kids "SportsKids of the Year."
Main image via sikids.com