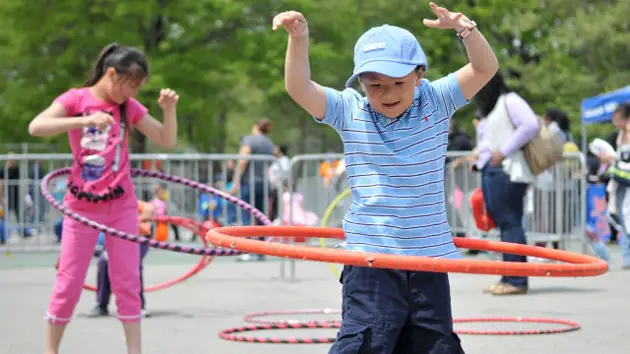 Street Games is Returning to Thomas Jefferson Park in East Harlem
Free fun and games in one of Manhattan's best parks!
Get can't-miss family activities sent to you!
Get the Best Family Activities
Sent to You Weekly!
Pogo Sticks
Hula Hoops
Double Dutch
Hippity Hop
Yo-Yos
Box Car Derby
Jumbo Games
Obstacle Course
Imagination Playground
Ultimate Disc
Wheelchair Basketball
The games are open to children of all ages and abilities. If you have a question about accessibitiy contact Chris Noel at 718-760-6831 or [email protected].
When you first arrive make sure you stop at the NYC Parks booth to pick up your Street Games Passport. If you complete 5 out the 10 activities on the passport you will receive a free prize. There will also be vendors on site selling food and drinks.
In the event of heavy rain or extreme weather, Street Games may be canceled. The decision to cancel the event will be made by 2pm on Friday, April 27, 2018 and will be posted on the NYC Parks Department website and social media channels.
Thomas Jefferson Park is located at 114th Street and Pleasant Avenue in East Harlem.
Main image via NYC Parks Dept.
RELATED: