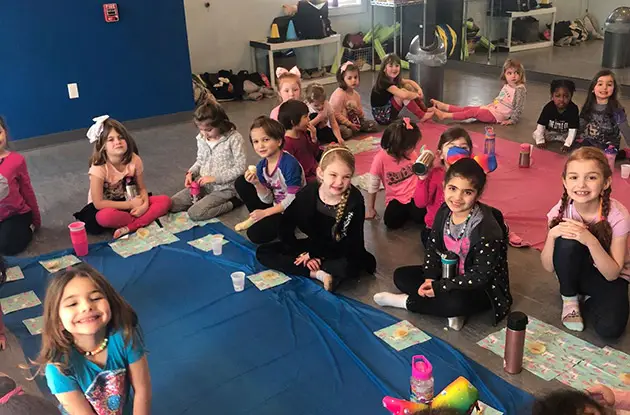 Studio B Dance Center Introduces 'Camp Jojo' Spring Break Day Camps
If your child is looking for something sparkly, special, and fun to do over their spring break in Westchester, look no further than these drop-in camps that celebrate uniqueness.
Awesome Family Outings—Get Activities in Your Inbox!
Hand-Picked Family Activities
Sent Every Weekend
In the afternoon, both classes will feature arts and crafts and friendship building activities. Both classes are geared toward children who have never danced before.
One of Studio B's dance teachers has a 5-year-old daughter whose love for the unicorn inspired the instructor to throw rainbows, unicorns, and Jojo into contention for a short camp theme. These elements fit together perfectly for director Nancy Solomon Rothenberg.
"Jojo's songs are very positive, so she has appropriate music and messaging. She alo loves rainbows and unicorns," says Rothenberg. "So it just makes sense to tie it all together for a couple of days. We got so much positive feedback in February from both parents and kids and many asked if we would offer it again over Spring Break."
Rainbows and Unicorns and Camp Jojo run from 9:30am-12:30pm and 9:30am-2:30pm, respectively.
Main image courtesy Studio B Dance Center.
---
Want more content like this?
---