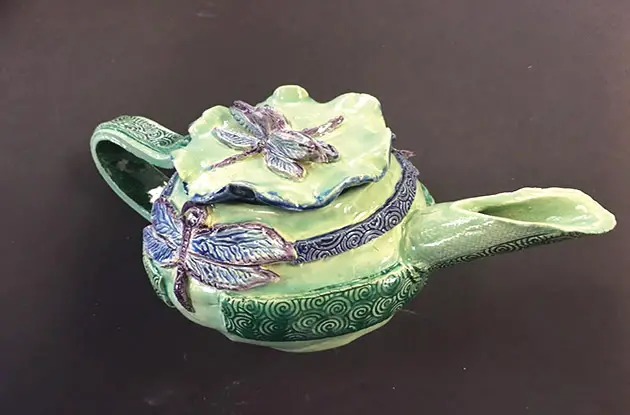 Studio E Art Classes Opens New Pottery Room, Offers More Classes
Students ages 9 and up are invited to learn how to throw on a pottery wheel!
Get family activities sent to you
Get things to do with your kids
Delivered right to your inbox
"They're learning patience, how to plan for something. They're learning that this is not an immediate kind of thing, it's a process," says Stylianou. "For students with anxiety, it could be a really nice release because almost everyone finds success with hand-building, it's really hard to do it wrong. It's something everybody can be successful at, therefore it's building self esteem for students."
Classes are scheduled in eight-week sessions and take place once a week. In addition to ceramics, the studio offers other art classes for both children and adults, and summer camp programs.
While Studio E Arts Classes has been in Miller Place since 1991, the Stylianous took over as owners in 2012. All children's classes are taught and overseen by New York state-certified art teachers.
Registration for late spring and summer ceramics classes is open. More information is available on the website.
Image: A ceramic teapot with a purple glaze, created by Studio E students.
Courtesy: Studio E
Want more content like this? Receive our Scoop packed with great ideas