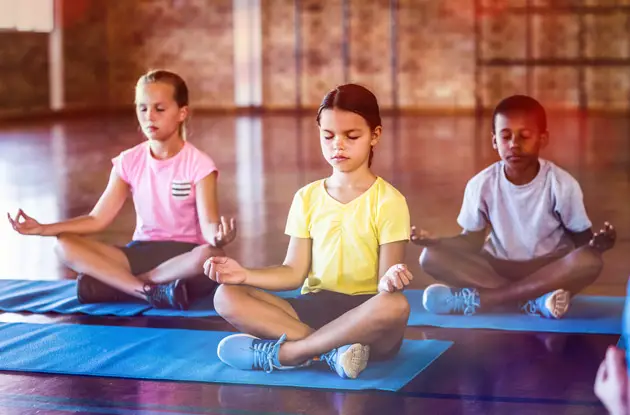 Why Some Summer Camps Now Offer Mindfulness Activities
Today's kids are stressed and anxious, so some camps now offer mindfulness activities to give campers tools to deal with those feelings year-round.
Get can't-miss family activities sent to you!
Get the Best Family Activities
Sent to You Weekly!
A few summers ago, Jed Dorfman, director of Camp Walt Whitman, a coed overnight camp in New Hampshire, hired a staff member who was a teacher trained in mindfulness. "During our leadership training, she ran sessions on how to center and ground yourself. It helped our leadership team and overall staff to focus on breathing exercises and how to breathe, relax, and not let emotions overrun you during stressful situations that can occur at camp. The staff member was available during the summer if campers or staff were struggling and wanted to meet with her. She was she a great resource for them," Dorfman comments. Since then, one of Camp Walt Whitman's directors has been trained in mindfulness and helps staff and the oldest campers with their mental focus and energy.
RELATED: Find the Best Summer Camp For Your Child
When Camp Poyntelle first implemented these mindfulness programs, Peters was aware that parents could misinterpret this as therapy because they hired a psychologist. "Our mindfulness program isn't therapy. We are helping campers proactively focus on ways to manage the stresses of life," Peters says. "Being at camp helps alleviate a lot of the anxiety campers feel at home from school or social media but what happens when they go home? It comes right back. We help our campers by giving them the tools to help balance themselves."
Dorfman adds, "For the most part, campers and staff are able to be present in the moment at camp. They aren't thinking about the stress of their exams or what their parents are thinking about something they are doing. However, being able to provide campers and staff with breathing skills and ways to stay in the moment is just another life skill we are teaching. We consider it one of the many skills they will learn at camp that will have a long term effect."