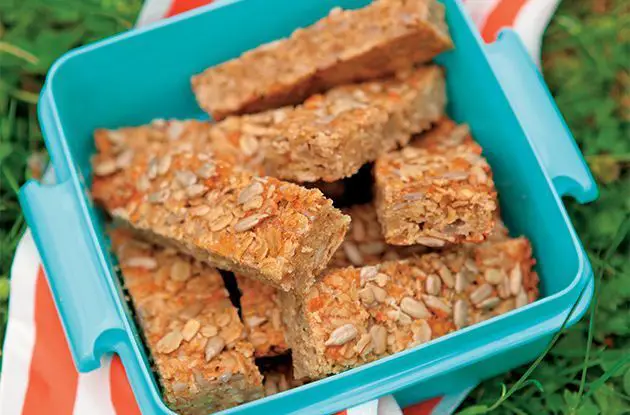 Homemade Snack: Sunflower Oat Bars
Get kid-friendly activities sent to you!
Get the Best Family Activities
Sent to You Weekly!
4. Bake in the oven for 20 minutes until the cheese is bubbling and the top is just pale golden. Let cool in the pan for 15 minutes, then cut into 12 bars. Store in an airtight container for up to two days.
Recipe excerpted with permission from Ella's Kitchen: The Big Baking Book (Hamlyn 2014; $19.99).
More on Snacking:
11 Easy, Go-To Snacks for Kids
To Snack or Not to Snack: How Much Do Kids Really Need?