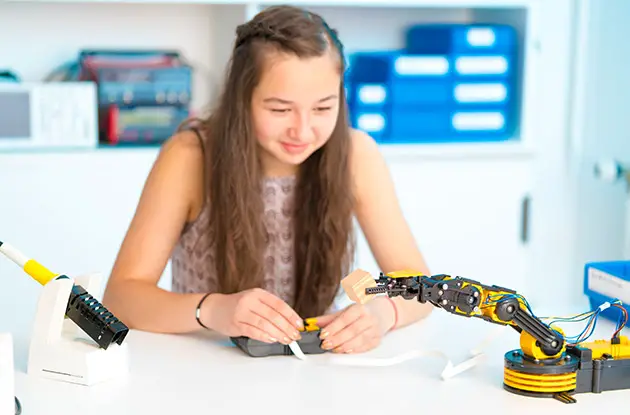 Long Island LEADS to Host 4th Annual 'SLIME'-Students of Long Island Maker/ STEAM Expo
Want more family activity ideas?
Get things to do with your kids
Delivered right to your inbox
Companies are welcome to support SLIME at various sponsorship levels. More details are available here.
A partnership with Long Island LEADS continues year round. Maker Meetups are opportunities to discuss and learn about topics such as coding, community service learning, and design thinking.
Last October we sponsored a Long Island Maker Town Hall as an opportunity to convene key stakeholders on Long Island to discuss the role of the Maker Movement as it relates to areas such as education, entrepreneurship, workforce development, manufacturing, community revitalization, and community-based problem solving.
This year the Long Island Administrators Innovation in Education Think Tank will meet to discuss ways that districts can work together for the benefit of our children. This first meeting of the minds will be led by Dr. Michael J. Hynes of Patchogue-Medford School District at SLIME. We look forward to seeing you at SLIME!
Long Island LEADS
PO BOX 1531 - 718 Walt Whitman Road
631-748-7810
longislandleaders@gmail.com
longislandleads.org
Want more content like this? Receive our Scoop packed with great ideas