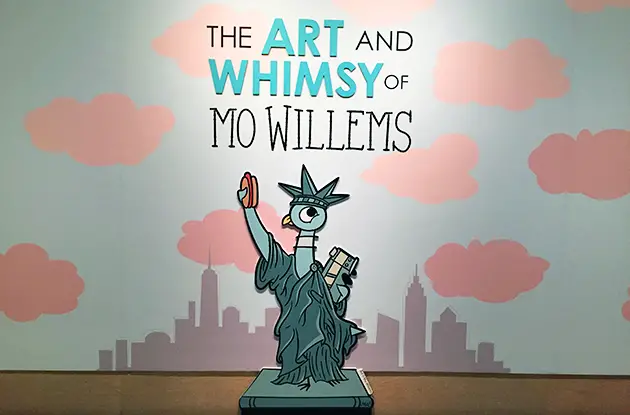 The New-York Historical Society Opens an Exhibit Dedicated to Children's Author Mo Willems
Get can't-miss family activities sent to you!
Get the Best Family Activities
Sent to You Weekly!
Willems revealed at the exhibit unveiling on March 17 that his idea of a successful book is one that looks like it took five minutes to create, even though it is a much longer process. His role model was Charles Schulz, cartoonist of Peanuts, and loved Snoopy growing up.
"The Art and Whimsy of Mo Willems" will be on display from March 18 through September 25. There will be other weekend programming with Mo Willems. For more information, visit nyhistory.org.
How to Encourage Kids to Read for Fun

RELATED: To read more stories like this, subscribe to our newsletter.