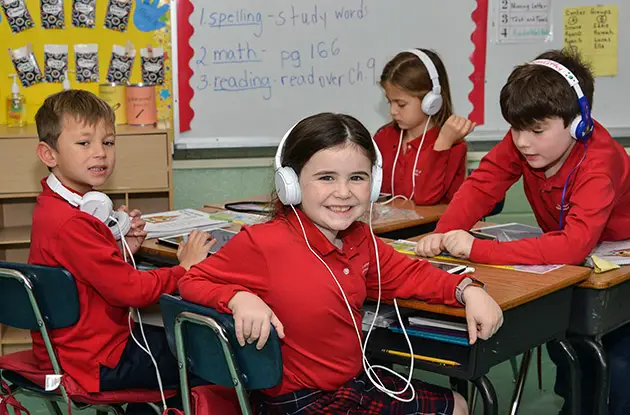 The Diocese of Rockville Centre is Partnering with Rosetta Stone for New Language Program
Get can't-miss family activities sent to you!
Get the Best Kid-Friendly Activities
Sent to You Weekly!
"Rosetta Stone changes the focus away from memorizing columns of words and learning conjugation of verbs to a focus on speaking and understanding a foreign language," Layton says. "The audio labs teach accent and pronunciation, making students more confident in their understanding and more capable of speaking." Based on the success of the pilot program this year, the Diocese plans to expand the program to more schools under its guidance.
Diocese of Rockville Centre's education department is located at 128 Cherry Lane, Hicksville. For more information, you can call 516-280-2479 or visit the Diocese of Rockville Centre website.
Main Image: Students at the St. John Paul II School in Riverhead using their computers and headphones in the language lab
Image Courtesy Diocese of Rockville Centre.