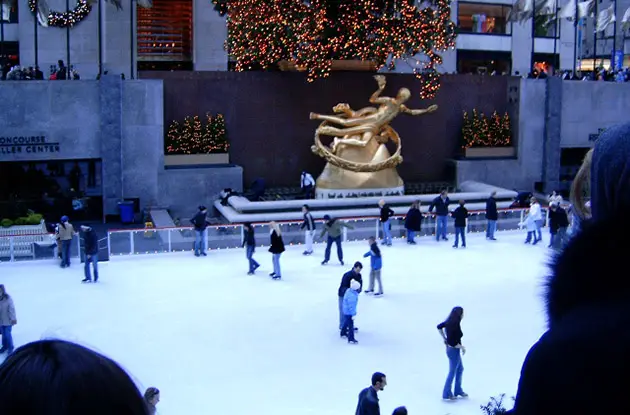 The Rink at Rockefeller Center Opens Oct. 7
The Rink at Rockefeller Center will soft-open Oct. 7 with a grand opening Oct. 11 featuring Olympic Ice Dance Champions.
Be the first to know!
Get the most exciting updates from NYMetroParents
In rink-side restaurant news, Andy Bennett will serve as the new executive chef of The Sea Grill. When dining there, guests can enjoy views of the rink. There are also dine and skate packages available.
All packages can be booked online at therinkatrockcenter.com. Admission to The Rink is available on a first-come, first-served basis, whenever The Rink is open to the public. The Rink at Rockefeller Center is located on 5th Avenue between 49th and 50th streets. For more information, visit therinkatrockcenter.com or call 212-332-7654.

RELATED:
Ice Skating Rinks in the NYC Area
Get Area Activities in Your Inbox

Main image: The Rink at Rockefeller Center