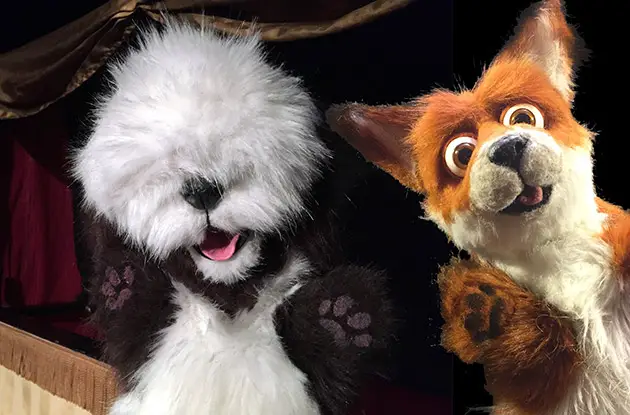 The Theater at the 14th Street Y Announces the 2018-2019 Family Series
Get can't-miss family activities sent to you!
Get the Best Kid-Friendly Activities
Sent to You Weekly!
Layer the Walls
November 7-11
Set within a tenement that is about to be torn down and whose interior is plastered with 40 layers, this show uses masks, toy-theater techniques and puppets designed by Spica Wobbe to imagine the proud and perilous histories of the building's Italian, Jewish and Irish occupants. Ages 7+.
The Fantastical Dangerous Journey of Q
Rebel Playhouse
December 1-16
Q, an upper elementary student struggling with gender and identity issues, faces the daily difficulties of preoccupied parents, bullying peers, and communication with challenging teachers... but with a bag of tricks everyday objects grow and are endowed with powers that allow Q to face larger than life threats head on! This new hour long musical features song, dance, and puppetry.
Old Turtle and the Broken Truth
Rebel Playhouse
May 4-19
Based on the Children's Book by Douglas Wood, In Old Turtle and the Broken Truth, a truth falls like a star from the sky and breaks into two pieces. When the villagers discover only half of the truth, it causes so many problems that Little One, a brave young girl, decides to search for the missing half. With the help of Old Turtle, and many animal friends, Little One is able to mend the broken truth and make it whole again creating a better world for everyone.
For tickets and pricing, visit the 14th Street Y website.
14th Street Y
344 E. 14th Street
212-780-0800
14streety.org