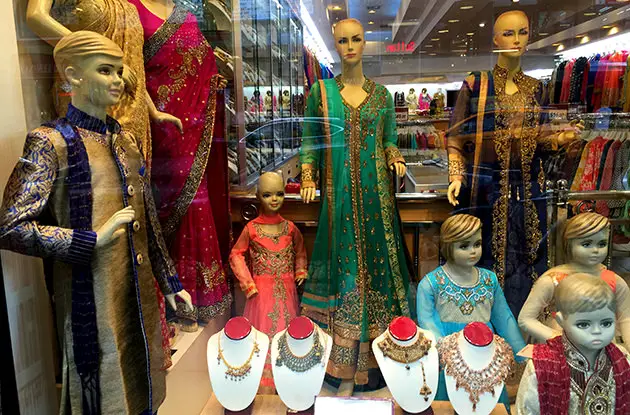 5 Reasons We Love Jackson Heights
Get kid-friendly activities sent to you!
Get the Best Family Activities
Sent to You Weekly!
Travers Park
Located between 77th and 78th streets on the north side of 34th Avenue, Travers Park is a community epicenter. Founded in 1948 and heavily used since then, the park saw its last renovation in 2010. Plans to transform a multipurpose asphalt field into a great lawn are also in the works, according to The Jackson Heights Post. The park as it is now features leaf-and-vine shaped spray showers, benches, basketball courts, a playground, game tables, picnic areas, handball, tennis, roller hockey, and fitness equipment. If you're looking for a venue for your outdoor family fun, this is the park for you.

The Architecture
Jackson Heights is a designated historic district and rightfully so. The neighborhood is well known for its characteristic garden apartments, which are apartment buildings built around private gardens for optimum sunlight and airflow. These apartments were built in the 1910s and 1920s as part of a planned community of cooperative apartments, making Jackson Heights the first garden city community built in the U.S.

Main image: Traditional Indian wedding attire on display at Perfection Bridal's

RELATED:
Find More Things to Do With Kids
Get Family Activities Sent to You