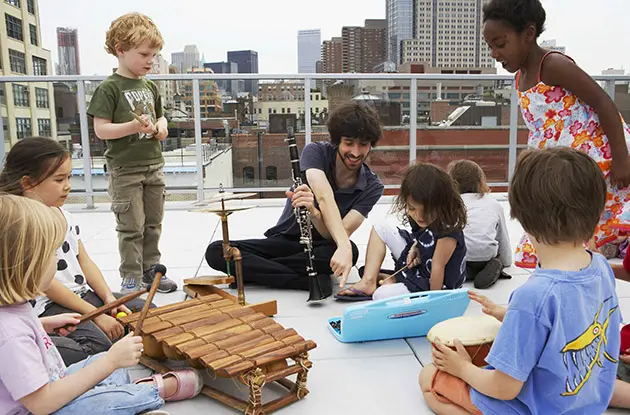 Timbalooloo to Open Flagship Soho Location
You'll soon be able to enjoy Timbalooloo classes at its new Soho location.
Don't miss out on family fun ideas!
Get ideas for family fun
Hand-picked by our editors!
The Soho space will include rare instruments and photos collected from around the world that will be used to tell engaging stories about the Samba,Wolfgang Amadeus Mozart, King Louis XIV of France, and the cherry blossom festival in Japan, while leaving plenty of room for the children to fill in with their own creativity.
Founded in 2005 by Etkin, Timbalooloo classes can be attended by parents or caregivers and some, Etkin says, are even created for parents or caregivers to participate in with their children.
Timbalooloo will be located at 131 Varick St., Suite 935 in Soho. For more information about Timbalooloo, call 646-926-1840, email timbalooloo@gmail.com, or visit timbalooloo.com.

RELATED: Get Area Activities in Your Inbox

Main image: A group of children learning about instruments and music with Timbalooloo owner Oran Etkin.
Courtesy Timbalooloo
Want more content like this? Like us on Facebook!