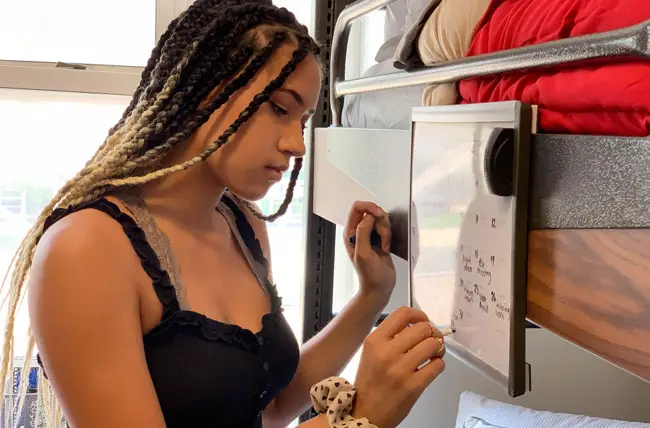 Tips to Help College Freshmen Develop Healthy Habits on Their Own
Being in charge of their own life can be overwhelming for kids–this checklist will help them figure it all out.
Get kid-friendly activities sent to you!
Get the Best Kid-Friendly Activities
Sent to You Weekly!
Make mental health a priority. Stress, anxiety, and depression are growing issues on campuses all over the country. Getting involved with campus organizations that help your student make friends can go a long way. If she starts feeling overwhelmed to the point where it interferes with functioning, she shouldn't wait to seek professional help. Mental health is just as important as physical health.
Find a system that works. Whether it's scheduling workouts and appointments on a physical calendar or using an app, students should figure out what best helps them stay organized and proactive about their health.
With these tips, your new college student will be armed with tools to help him prioritize his health even when meeting new people, learning new things, and being part of a whole new world. Download Melnyk's checklist for your new college student before the car is packed up.
Main Image: College freshman India Carter fills in the whiteboard calendar in her dorm room at The Ohio State University. Credit The Ohio State University Wexner Medical Center.