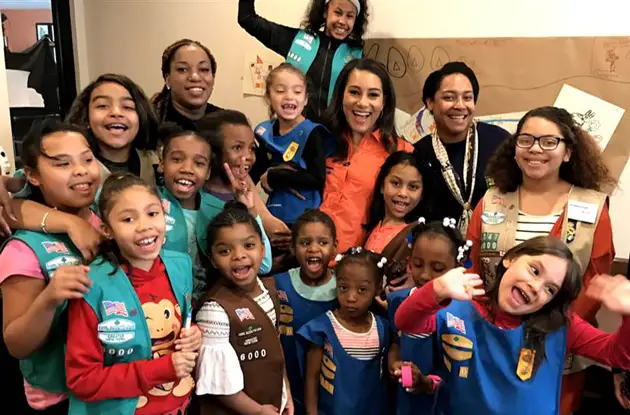 NYC Girl Scout Troop Comprised of Girls Living in Shelters Holds First-Ever Cookie Sale
Help these New York City girls scouts reach their goal!
Get kid-friendly activities sent to you!
Get the Best Kid-Friendly Activities
Sent to You Weekly!
Last year Mayor Bill de Blasio announced a $1 million investment for the troop to expand to 15 additional shelters through out New York City.
Let's support these girls in their goal to sell 6,000 cookies! If you can't make it down in-person you can visit their cookie-selling site here!
Kellogg's NYC is located at 31 East 17th Street in Union Square.
Check out the video from ABC News, below:
Main image via Today.com
RELATED: