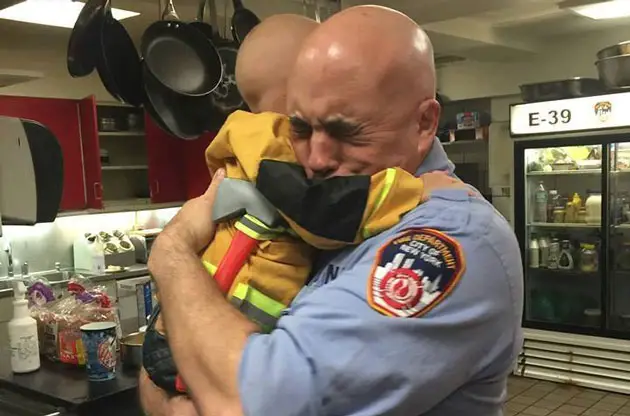 Little Boy to Become Honorary FDNY Member
Get can't-miss family activities sent to you!
Get the Best Kid-Friendly Activities
Sent to You Weekly!
Since then, Trucker and his mom have been invited to visit different firehouses around NYC, and the department also hosted Trucker's birthday party. And later on this month, Trucker will be sworn into the New York City Fire Department as an honorary firefighter during an oath ceremony. The family's supporters are trying to raise enough money so that Tucker's father and siblings can attend the ceremony.
"This honor is so special to us because Trucker-Boy really thinks he's a fireman," Shauna Dukes, Trucker's mom, said in a Facebook post. "We are so blessed to have been adopted by the FDNY. Time and time again, I have watched big tough men fall in love with Trucker. It's really something special."
For updates on Tucker's health or to donate money, visit facebook.com/TeamTrucker.
Sign up for our newsletter to receive the latest updates on fun events and other family activities in your area.
Main image via Facebook