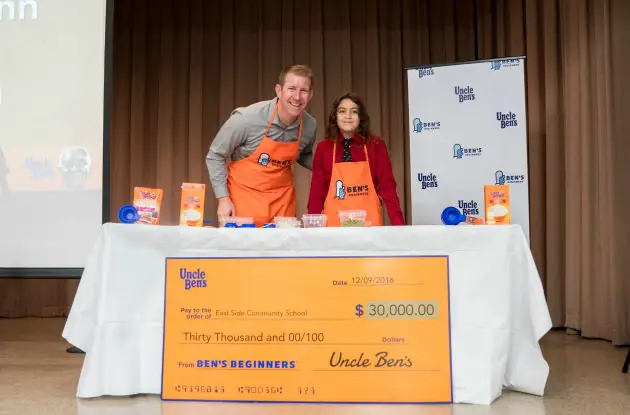 New York City Boy Wins Grand Prize in Ben's Beginners Cooking Contest by Uncle Ben's
Awesome Family Outings—Get Activities in Your Inbox!
Hand-Picked Family Activities
Sent Every Weekend
For more information on the Ben's Beginners Cooking Contest, kid-friendly recipe ideas, and to see the other winners, visit beginners.unclebens.com.

Main image: The Corporate Affairs Manager of Mars Food North America, Matt Hurst and grand prize winner Jesse Gunn.
Courtesy Uncle Ben's

RELATED:
Find Cooking Classes In Your Area
Read More Stories on Food and Nutrition
---
Want more content like this?
---