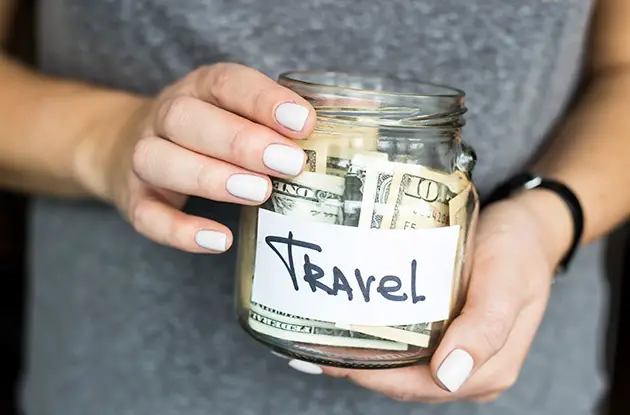 How to Plan a Family Vacation on a Budget
Family trips can be one of the most relaxing experiences for your brood, but they can put stress on your wallet. Here's how to get more for less.
Get kid-friendly activities sent to you!
Get the Best Kid-Friendly Activities
Sent to You Weekly!
There are also lesser-known discounts that you may not have considered, and they're easy to claim. Birthday, senior citizen, teacher, military, and kids eat or stay free discounts are a no-brainer! Costco and AAA sometimes offer special travel savings to their members as well. If someone in your family is a museum junkie, ask your local library if members can receive any free museum offerings, and do a quick search online to see if any museums at your destination offer pay-what-you-wish or free-admission days.
For even more savings, cash-back sites like Ebates.com and GlamourRewards.com will pay you a percentage of what you spend on certain other sites. Some of the above resources, such Groupon, frequently partner with these sites. These online resources compare deals from many different places, virtually eliminating the taunting wonder, "could I have done better?"
Planning with Points
The plethora of options we now have for garnering points and deals when traveling makes it almost irresponsible not to take advantage of them. You're going to spend money on your vacation, so why not get rewarded for it? The best part is, these days you don't even need a credit card to earn rewards.
"Although credit cards are the fastest way to rack up points and miles, you can earn them just by flying, shopping, dining, and more," says Emily McNutt, news editor at The Points Guy, the travel advice blog. "If you have a frequent-flyer account, you can earn miles by flying with that airline or partner airlines. Or, if you want to earn miles without flying, you can do online shopping through an airline shopping portal, granting you bonus miles for every dollar spent."
This is good news because while credit cards require certain credit scores, credit balances, and other qualifications to apply, none of that applies to collect miles through an airline's program. And while you're at it, check to see if the airline has retail partners. For instance, if you link your JetBlue TrueBlue account to your Lyft app, you can earn miles each time you take a Lyft to an airport.
Of course, don't write off credit card rewards either. Some cards, such as the IHG Rewards Club Premium, offer a free one-night hotel voucher each year if you spend a minimum annually, according to McNutt. Chase Sapphire Preferred and Amex Platinum have travel perks including baggage fee coverage, credits for Uber, and refunds for TSA Pre Check enrollment, says Gleason.
"Points and miles are a currency, and should be treated with the same value in mind that you have when dealing with cash," McNutt says. "Usually, you'll get the best value out of redeeming your points or miles for free travel—flights or hotel stays. However, you can use them for other things. For example, several programs offer experiential redemptions."
When planning a Disney trip, the Chase Disney credit card is very convenient, according to Lauren Holt, a member of Disney Parks Mom's Panel, a group of people that are experienced in planning Disney trips. For every Disney trip you book using this card, you get six months to pay it off, interest free. The card also helps you garner Disney reward credit at the park, including discounts on tours, restaurants, and merchandise.
What many people don't know is, not every travel rewards program locks you into a certain airline based on the travel card you have. While certain cards, such as a Delta co-branded Amex card, only allow you to fly with that particular airline, many offer greater flexibility. Chase has a credit card that allows you to use points and miles the way you need to, according to McNutt.
While planning ahead can help you save money and stress, Holt suggests leaving some room during your trip for spontaneity.
"The planning can be very helpful, but don't feel like you need to have an itinerary for every single minute," Holt says. "Leave room for unscripted moments, be flexible, and leave downtime for the things you couldn't plan."
The unexpected fun you may have will add extra value to your already affordable vacation!