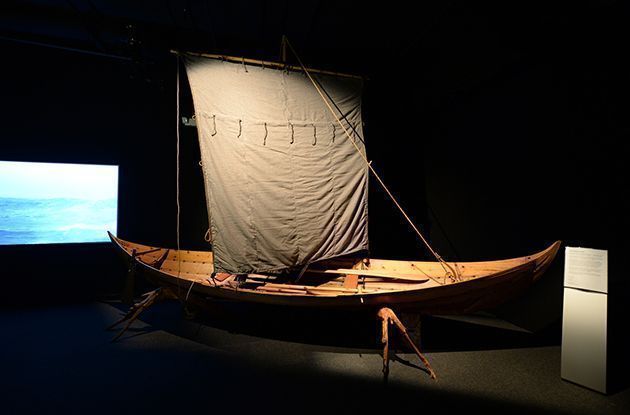 Learn About How Vikings Actually Lived at Discovery Times Square's New Exhibit
Awesome Family Outings—Get Activities in Your Inbox!
Hand-Picked Family Activities
Sent Every Weekend
The two-story exhibition begins with a short film to preface the way Vikings live. Then, walk through the cultural items that represented who the Norse people were, such as brooches, jewelry, and rune stones. Downstairs, you will find items of importance to families and households, swords and weapons, and Norse mythology.
Kids will enjoy the many interactive, touch-screen exhibits, including a chess-like game called Hnefatafl, building a Viking boat, and excavating buried ship parts. Don't miss out on seeing all of the swords made by the high-quality sword maker, Ulfberht, and lift a replica of one to see how heavy it is.

RELATED: For more articles like this, subscribe to our newsletter.
Main image: A replica of a viking ship
Photo credit: Discovery Times Square
---
Want more content like this?
---