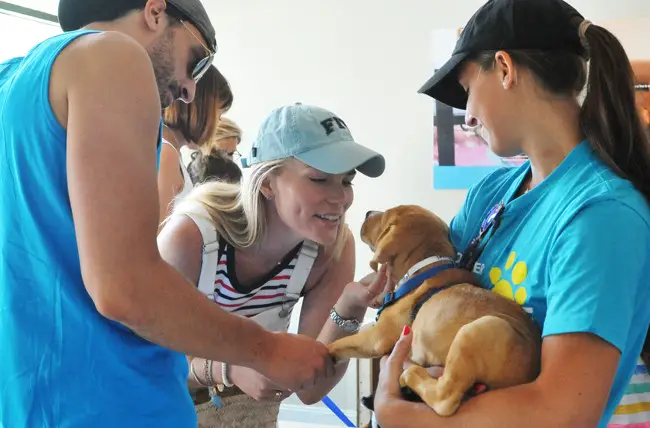 You Can Visit Bideawee's Pop-Up Adoption Shop in Westhampton Until September 1
Adoption papers will be available on-site for anyone who meets their new best friend and is ready to take the pet home.
Get Editors' Picks Weekly
Get Editors' Picks Weekly
Over 1,000 Events
"I'm not worried about where they get adopted from, as long as they're getting adopted," Granger says. "It's been great."
Bideawee rescues pets from around the country, bringing in many pets from crowded shelters in the South, and also performs rescue operations in Puerto Rico, where many animals are still displaced in the aftermath of Hurricane Maria. New York and Long Island also have a problem with cat overpopulation, so Bideawee has many kittens available for adoption. The shelter is averaging 200 adoptions per month, says Granger.
If you're ready to meet your new canine or feline pal, Bideawee on Main will be open on Thursdays from 2pm-6pm, Fridays and Saturdays from 11am-6pm, and Sundays from 11am-4pm at 61 Main Street, Westhampton until September 1.
Main Image: Puppy love on Bideawee on Main's July 4 opening day. Courtesy of Mackenzie Smith.