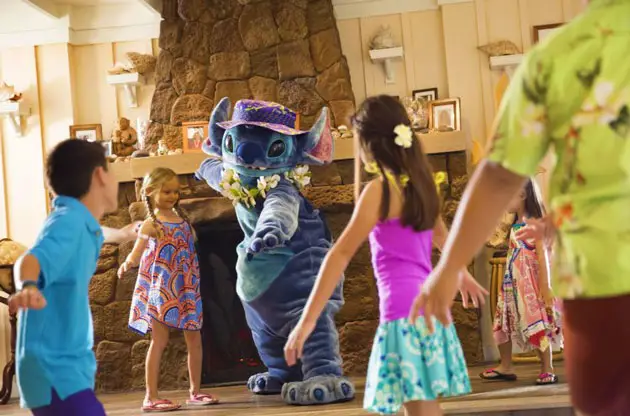 Visiting Aulani a Disney Resort and Spa With Kids
Get to see Mickey and friends in Hawaii!
Get kid-friendly activities sent to you!
Get the Best Kid-Friendly Activities
Sent to You Weekly!
The spa also offers treatments for the whole family including family massages, manicures, and the Keiki O Laniwai or Magical Makeovers for Kids, where your little one can transform into Moana.
The Laniwai Spa is also where you will find the gym and many of the exercise classes that do not take place at the beach. The gym is open 24 hours a day.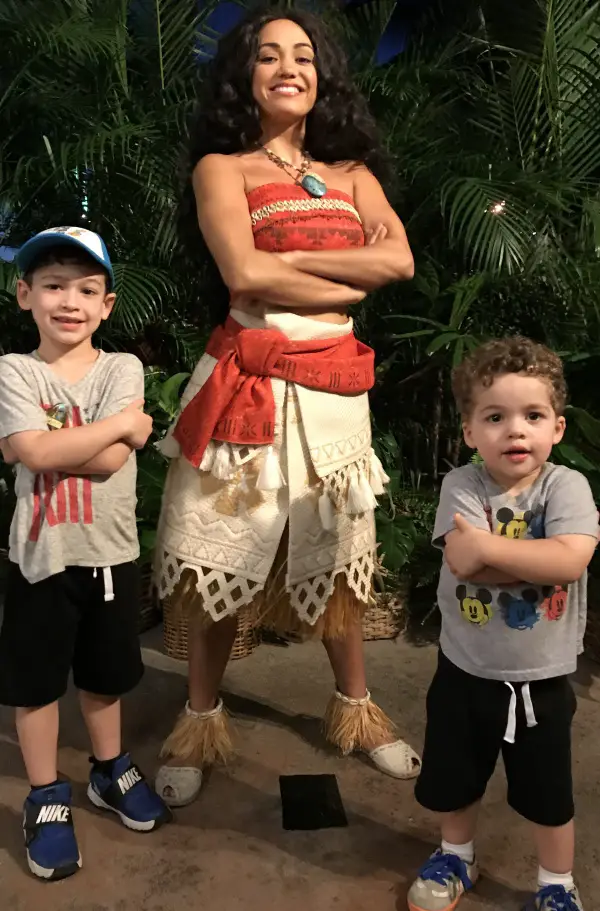 Entertainment at Aulani
There is no lack of fun entertainment at Aulani, many of which is included in your stay. The Pau Hana Room or community call is where you can take part in many of the family activities listed in the Daily 'Iwa. They include: games, DVD rentals, ukulele lessons, t-shirt stamping, and the Menehune Adventure Trail, an interactive hi-tech scavenger hunt kids can play on iPads throughout the resort.
There is also movie night, fire pit storytelling, pool parties, and live music.
For an additional cost families can experience KA WA'A, the luau at Aulani. I highly recommend this offering as you will eat delicious food and be fully immersed in Hawaiian culture. You will see amazing hula dancing and learn the history of Hawaii, while dining on traditional Hawaiian food. It was definitely a highlight of our trip.
Staying at Aulani was the trip of a lifetime and something my family and I will never forget. Here are a few more things to know before going:
Villas come with a full kitchen so it's a good idea to buy some snacks and food you can prepare beforehand. This was a lifesaver; because of the time change our kids were up super early, before any of the restaurants were open.
Make reservations for the restaurants in advance. They can book up and it would be sad to miss a meal with Mickey!
The Photo Pass is a great option for families who aren't so great at taking their own pictures. There are photographers scattered throughout the property ready to take your picture. You can view all your photos in your room and get them printed before you leave.
There is an on-site rental car facility, which is great if you want to explore Hawaii for a day or two. This was such a treat for us as we were able to easily access a car right at the hotel, and return it to valet once we were done.
You can also book an excursion through the hotel. Some of which include a tour of the nearby Pearl Harbor Memorial, a catamaran trip with snorkeling, a helicopter tour, or a shark trek experience.
Defintely check out the Rainbow Reef for a controlled snorkeling experience. Young kids (and adults) can try their hand at snorkeling in a 3,800 sq. ft. saltwater lagoon in the center of the resort.
If you are thinking of visiting here are some great deals going on now!
Save up to 30% on stays of 5 or more consecutive nights in select rooms at Aulani Resort most nights April 9 through June 7, 2018. Rooms must be booked by May 9, 2018.

Mahalo Mama Month: Aulani celebrates moms for the whole month of May with Mahalo Mama Month! It's the Hawaiian resort's way to say "mahalo" – or thank you – to moms staying at Aulani. During the month of May the resort offers specials to treat moms — breakfast in bed, spa treatments, chances for kids to create mom-mentos and more! Click here to see details from last year. If interested in adding any of these details to your coverage, please let us know so that we can make sure to get you the most up to date information.
Aloha!
RELATED: