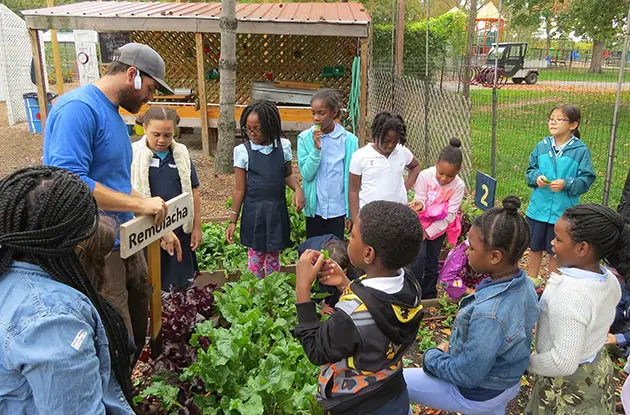 Where to Explore Nature in NYC
Get kid-friendly activities sent to you!
Explore the Urban Farm on Randall's Island.
Home to Icahn Stadium and the site of Governor's Ball music festival, Randall's Island is also home to an urban farm. Families can experience and learn about agriculture at the 40,000-square-foot environmentally sustainable garden and outdoor classroom during Urban Farm Exploration Days on Saturdays and Sundays, 11am-5pm, through Oct. 14.

Get a taste of the Adirondack Mountains in Manhattan.
Explore the North Woods of Central Park—one of the most secluded areas of the park—where the landscape isn't manicured (located on the west side, between 101st and 110th streets). The highlight of the 90-acre section of the park is the man-made waterfalls—contrary to TLC's advice, these are ones you definitely should chase.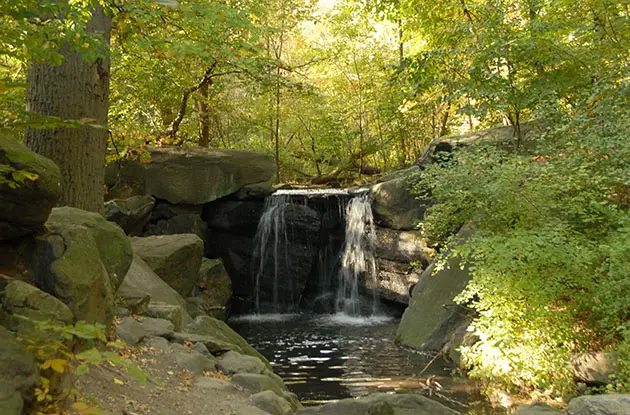 Central Park Conservancy
Get a taste of the Adirondack Mountains in the North Woods of Central Park in Manhattan.

Get your green thumb a little dirty.
Bushwick City Farm is a community farm that relies on donations and help from volunteers of all ages to run. So if you want to work in a garden but don't have the space for your own, you can stop by on Saturdays and Sundays, 12:30pm to dusk, to help with and learn about composting, animal care, transplanting, weeding, garden cleanup, spreading wood chips, and other garden tasks. There are also opportunities to donate items and time in other ways. Bushwick City Farm is located at Lewis Avenue and Stockton Street, Bushwick, Brooklyn.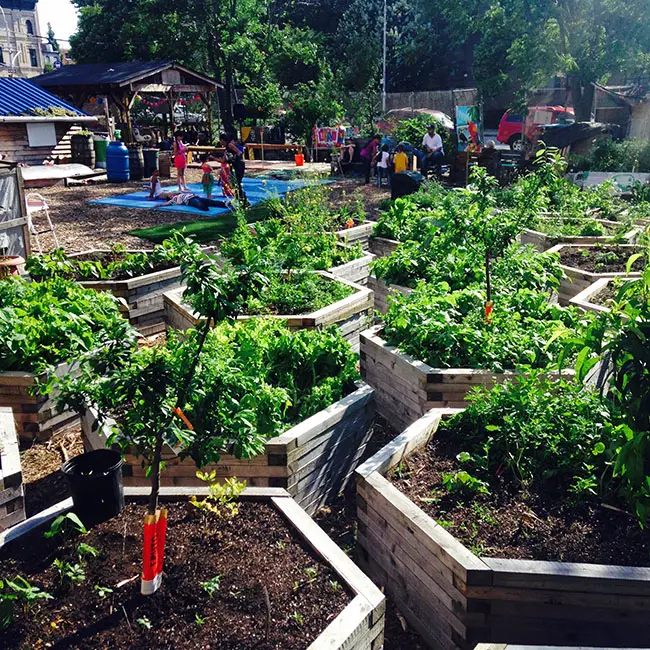 Courtesy Bushwick City Farm
Bushwick City Farm's motto is "Give what you can, take what you need," and all produce at the farm is free for community members.

Go on a foraging walk.
Did you know you can find edible plants in NYC's parks? "Wildman" Steve Brill and Marie Viljoen each offer foraging walks in various parks in the city to point out which plants—most of which are often thought of as weeds and destroyed—can be used in everyday cooking.

Courtesy Maria Viljoen
A young forager on one of Marie Viljoen's walks picked some dandelions, which are good for

digestion, according to The Old Farmer's Almanac.

Play on an old landfill on Staten Island.
Freshkills Park is a new park being built over NYC's former primary landfill on Staten Island. Opening in phases from the outside in, the park currently offers programs and events to learn about and explore currently closed sections of the landfill-to-park project. Events include Discovery Day on June 4, a bike tour on June 10, and kayak tours for ages 16 and older on June 18 and July 16 and 30.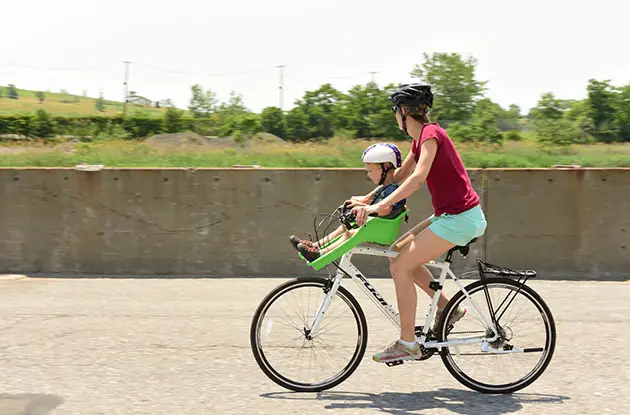 NYC Parks
Families can ride their bikes around Freshkills Park on Staten Island during Discovery Day on June 4.

Visit the largest rooftop soil farm in the city.
Brooklyn Grange's Flagship farm hosts open houses on Saturdays (May 20-Oct. 21, 11am-4pm), but families should be sure to visit May 20, June 17, July 15, Aug. 19, or Sept. 16 for Family Farm Day, when City Growers, an educational nonprofit that connects urban communities with agriculture, food, and environment, hosts free family-friendly workshops and children's activities geared toward children ages 2 and older at Brooklyn Grange. Family Farm Day activities vary, and are typically announced via City Growers' social media—Instagram, Twitter, and Facebook. The flagship farm is located on the roof of 37-18 Northern Blvd., Long Island City, Queens.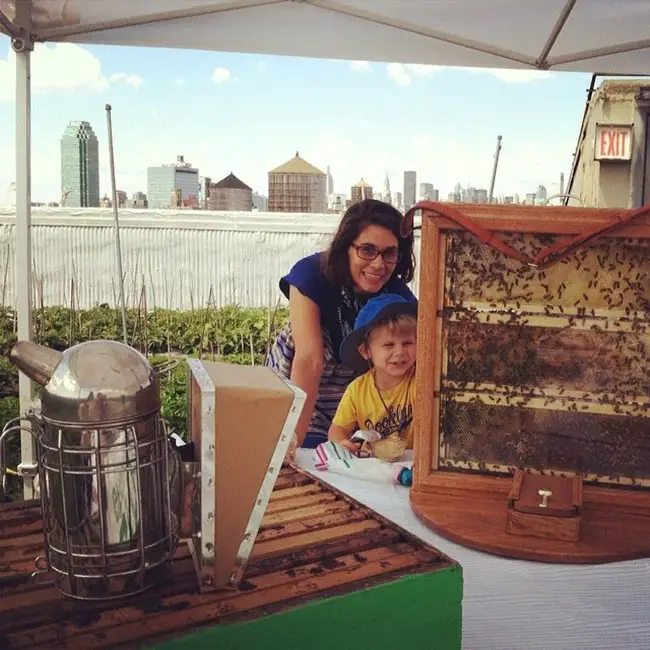 ©Brooklyn Grange Rooftop Farm
The Long Island City, Queens, location of Brooklyn Grange hosts Family Farm Day, run by City Growers, the third Saturday of each growing-season month.

Main image: Families can learn about agriculture during Urban Farm Exploration Days on Randall's Island.
Courtesy Randall's Island Park Alliance

RELATED:
Find More Unexpected Fun in NYC
Get Weekend Activities in Your Inbox