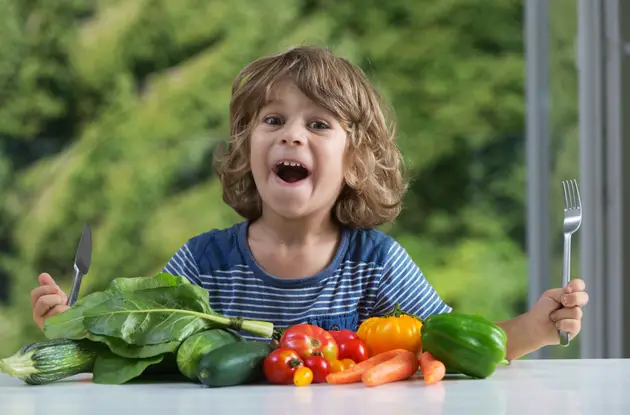 5 Ways to Jumpstart Your Child's Immune System
Tips to naturally avoid sickness this winter.
Get Sanity Saving Ideas and Activities
Get Sanity Saving Ideas & Activities
Delivered right to your inbox
Tempt them with nutritious afternoon snacks.
Red apples are always a good option! They help clean up the liver as well as support the immune system. Serve them sliced with nut butter or sprinkled with cinnamon. Kids also love pears dipped in chocolate hummus, and Sietta tortilla chips (made with avocado oil and cassava flour) served with guacamole. Quench their thirst with smoothies or coconut water instead of sugary, caffeinated sports drinks.


Take advantage of opportunities to serve healthy meals at home.
I know all about a packed schedule once school starts. But when meals are prepared in your own kitchen, you have more control over what goes into them. When the weather turns cold, I get excited because it's bone broth season. Genuine, homemade bone broth helps us recover from colds and it's my go-to afternoon pick-me-up. Pomegranates are also great antioxidant bombs! Carrots and sweet potatoes support respiratory health. And be sure to watch for seasonal heirloom tomatoes. They not only taste great in tomato sauces and gazpacho, but I pack them like candy into lunch boxes.


Making positive changes is a process. It takes time. Make it your goal to adopt one of these tips each month. Start now and in a few months you may notice fewer sniffles and coughs around the family dinner table.
Want more content like this? Like us on Facebook!