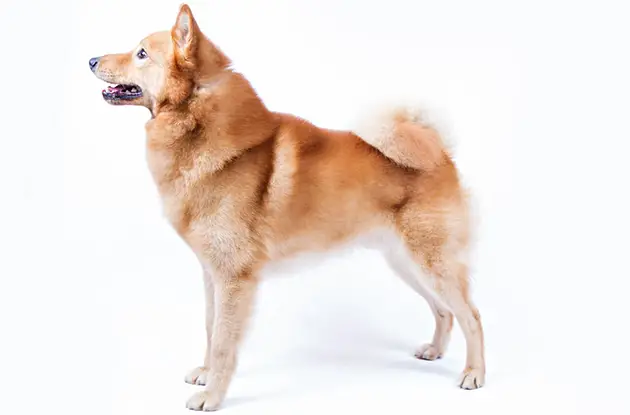 Meet Dogs From the Westminster Dog Show at Discovery Times Square
Awesome Family Outings—Get Activities in Your Inbox!
Hand-Picked Family Activities
Sent Every Weekend
These dogs survived during the Viking era during prosperous times and hardships and were considered to be the Vikings' best friends, according to a release from Discovery Times Square. It should be duly noted that this event is not affiliated with American Kennel Club's Meet the Breeds event that takes place at Piers 92 and 94 on the day of the WKC Dog Show.
The Vikings exhibit will be on display at Discovery Times Square through September 5.

RELATED: Get stories like this sent to your inbox by subscribing to our newsletter.
Main image: A Finnish Spitz, which has fox-like physical appearances and was originally bred to hunt small game and birds.
Photo credit: Westminster Kennel Club
---
Want more content like this?
---