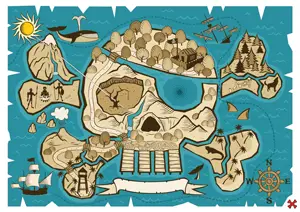 Camp Countdown: Geocaching Adventure
Get can't-miss family activities sent to you!
Get the Best Kid-Friendly Activities
Sent to You Weekly!
If you don't want to participate on the official geocaching website, you can easily set up a geocache in your backyard or neighborhood and invite all the neighborhood kids to take part. Happy treasure hunting!
Rules of the Game

1. If you take something from the geocache, leave something of equal or greater value.

2. Write about your find in the cache logbook.

3. Log your experience at geocaching.com.

For more information and FAQ, visit geocaching.com/guide.