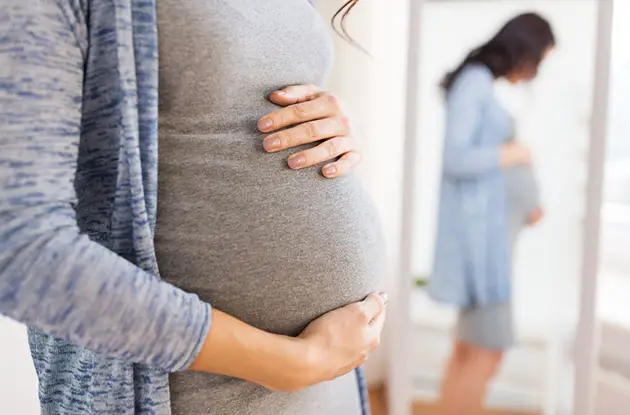 5 Things You Need to Know About Your Postpartum Body
Expert tips on what moms should know about their postpartum bodies
Get kid-friendly activities sent to you!
Get the Best Kid-Friendly Activities
Sent to You Weekly!
3. You might still look pregnant.
This can be due to a condition called diastasis recti—it's a separation of abdominal muscles, which can occur during pregnancy and remain afterward, resulting in a protruding belly. To keep it from getting worse, avoid activities that put pressure on your abdomen, such as getting out of bed by doing a sit up. Instead, get out of bed by rolling over onto your side and swinging your legs over the side of the bed before sitting up. And whenever you lift something heavy, such as a grocery bag or a large pot of pasta, exhale to reduce the strain on your pelvic floor and abdominal muscles.


4. You might feel a little leaky.
It's common to experience incontinence right after childbirth, but it is not normal if it continues for more than a couple of months. When you leak urine, it means there is a fault in the system that supports your bladder, and you should seek help to get it fixed. The best way to approach it is to consider going for pelvic physical therapy with a women's health specialist.


5. Expect some pain.
Pain in the back, pelvis, pelvic floor area, or abdomen is a common complaint of new moms, but it is not normal if the pain continues. Make sure to report it to your doctor or midwife. Most people assume pain is just a normal occurrence new moms have to learn to live with, but it shouldn't be! If you have persistent pain, consider getting it treated by a women's health care professional such as a physical therapist or chiropractor.

RELATED: