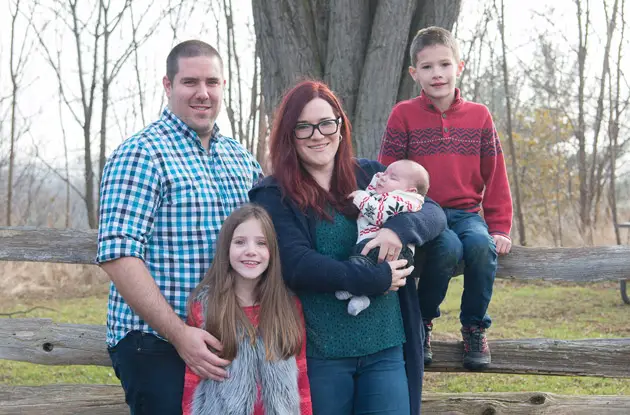 I Didn't Adopt My Foster Daughter, And That's Okay
We did the most loving thing we could: let another family make her their child.
Great Family Activities Sent to You!
The Best Holiday Activities Sent to Your Inbox!
Delivered right to your inbox
I struggled with it. I loved her so much; we all did. Saying goodbye to her was the hardest thing I have ever done, and I wondered if we had done the right thing. Would she understand why we didn't adopt her? Had we inadvertently made her life more difficult by choosing not to adopt her and asking her to transition to another family? Would I ever stop missing her? It was so hard to believe that something that hurt this much was the best thing for everyone involved.
And then I met her family. I could see it when they saw her for the first time—this was one of their moments. I knew watching them that they would never forget the first time they laid eyes on their baby girl. It was such a privilege to witness the coming together of this family, to see this girl who I had raised and loved so much be so adored by this couple. I saw them fall in love with her the way that we had; I watched how she fit with them, and I knew that we had made the right decision. This was her family. These were her people. This was their story, and we had helped to make it happen.
When we started fostering, I expected the most incredible feeling would be adopting a child who had come into your home. It didn't take too long for me to realize the real gift in fostering is having a small part in bringing families together—in opening your heart and home for children and families who need it, and even breaking your own heart and saying goodbye.
Sometimes, I still wonder what our family would have looked like if we'd been able to adopt her. But then I get a text from her mama and it has a picture or a video, and she tells me of new words and silly faces, and I know. I know she is happy. I know her family loves her. I know she will grow up feeling safe and secure. And I know we were so blessed to have been a part of it, to lay a foundation, to bridge the gap until she went to her forever family.
That was our story, and I wouldn't have had it any other way.
Photo caption: Lindsay Smith and family
Want more content like this? Receive our Scoop packed with great ideas