Where to Experience Jewish Culture and History in NYC
Get kid-friendly activities sent to you!
Get the Best Family Activities
Sent to You Weekly!
RELATED: Cultural Feasts and Festivals Throughout NYC
Synagogues of All Types
Whatever your flavor of Judaism may be, there is guaranteed to be a shul (synagogue) for you in NYC, whether as a one-time visitor or long-term member. Most have services every Friday night and Saturday, along with holidays and other times. If you're looking for modern innovation and a progressive atmosphere, try the music-filled, social-justice-focused B'nai Jeshurun or Congregation Beit Simchat Torah, founded in 1973 as a spiritual community for lesbian, gay, bisexual, transgender, and queer Jews. For a more traditional and formal environment, head to the Orthodox Congregation Shearith Israel—also known as the Spanish and Portuguese synagogue, founded in 1654—or to the venerable Central Synagogue, a Reform congregation. Or check out any of the countless other shuls around the region.
Jewish Delis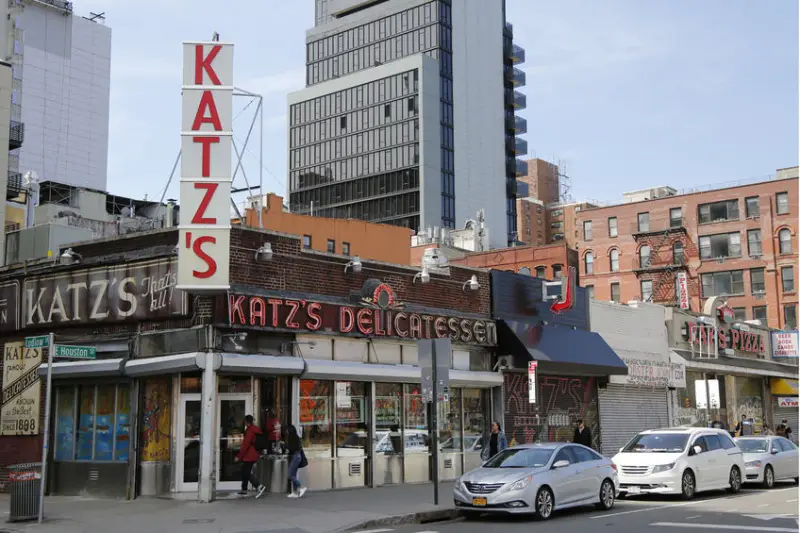 Jewish delicatessens, purveyors of hotdogs, cold cuts, knishes, and so much more, once dotted New York. Today, they're a dying breed, but not yet extinct. Katz's Delicatessen on the Lower East and 2nd Ave Deli in Murray Hill (though no longer on Second Avenue) are still offering traditional deli menus (albeit at very 21st-century prices). For less famous yet still delicious deli, schlep to the Bronx, where Liebman's Delicatessen in the Riverdale section and Loeser's Deli in nearby Kingsbridge have been serving up pastrami on rye since 1953 and 1961, respectively.
Broadway Shows
Jewish artists' contributions to American theater, especially the Broadway musical, is vast and well documented, and includes the work of such luminaries as Irving Berlin, the Gershwin brothers, Richard Rodgers and Oscar Hammerstein, Leonard Bernstein, Barbra Streisand and so many more. Currently, catch that most Jewish of shows, Fiddler on the Roof, at the Broadway Theatre.
Mitzvah Tanks
A project of the Chabad Lubavitch sect of Hasidic Jews, mitzvah tanks—RVs outfitted to offer Jewish ritual experiences--are a staple of Manhattan life, especially as Jewish holidays near. You can always know one is around by the Jewish music playing from the tanks' speakers and the Hasidic men outside asking passersby whether they are Jewish. An affirmative response will earn you a trip inside, to experience some traditional Jewish rituals and prayers.
The Celebrate Israel Parade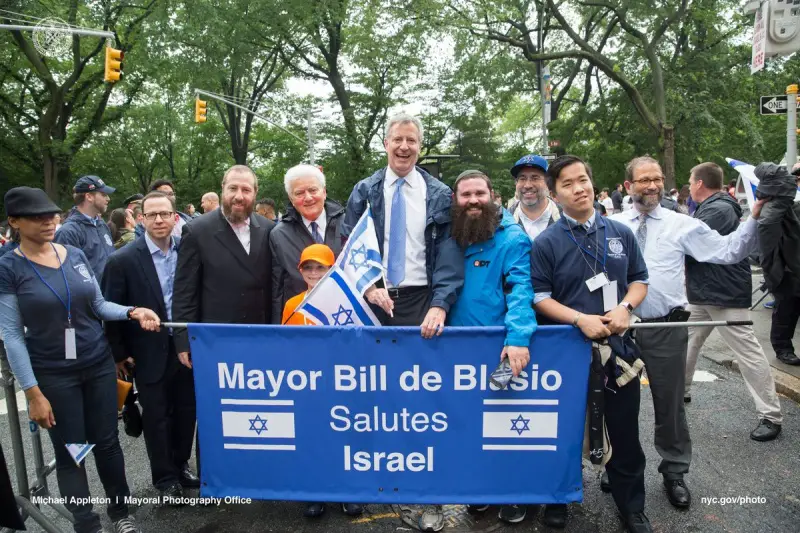 Usually held in early June, Celebrate Israel offers Jewish groups and individuals from across the tristate area a chance to set politics aside and cheer for the Jewish state. Whether you march or go as a bystander, there are few better chances to see NYC's Jewish community in all its diversity in one place and at one time.
Local Jewish Community Centers and Communal Events
JCCs, YMHAs and YWHAs, and other Jewish cultural organizations serve many communities in the New York metro region, offering a range of public programming and community events, including art shows, street fairs, and holiday celebrations. In Manhattan, 92Y and JCC Manhattan, among many other institutions, offer a full slate of cultural and educational programming on a wide variety of topics.
In a region as full of vibrant Jewish life as the New York metro area, these are just a sampling of the many ways to experience Jewish history and culture locally with your kids. Of course, there also are myriad public holiday events, such as Hanukkah candle-lightings ceremonies, around the region, and any number of other Jewish experiences to be had in NYC and the surrounding suburbs. From cuisine to congregations, you're never far from Jewish life in New York!