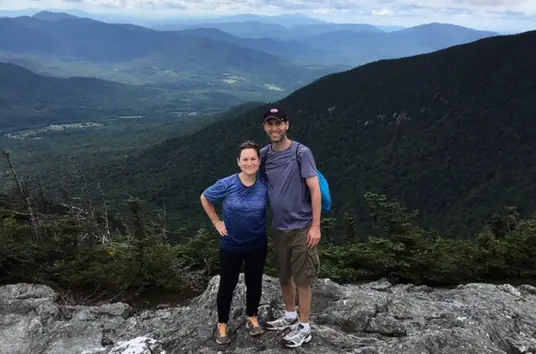 Tyler Place Resort, Vermont: Why Kids and Adults Equally Love it
This countryside getaway offers tons of fun for every member of the family.
Get kid-friendly activities sent to you!
Get the Best Kid-Friendly Activities
Sent to You Weekly!
Adults Get to Spend Time With Other Adults
I love my kids, I do, but it's really nice to spend time talking to my husband and other adults without having to keep my eye on my kids while doing that. Uninterrupted adult time—and knowing the kids are having a blast with their own group—is another big reason for the repeat visitor rate.
Tyler Place lets adults recharge. Some do nothing all day (hang at the pool, read in the hammock), while others (like me), do it all: biking, hiking, canoeing and kayaking. While my kids love short bike rides, I always go on the full-day bike tour since I know this is something I can't do with the kids. Same for the full-day hike—they don't have the stamina, but I get the chance to do it with my husband. And I do it all guilt-free, since I know my kids are having a blast with their friends. Other activities for adults include: gardening, yoga, wine tours, tennis, spa treatments and sailing.
Plus, people come from all over the country to spend their week at Tyler Place, so it's a great chance to meet and interact with people from the South, Midwest, West Coast and New England.
The Food Is Good—Really Good
The food is really fresh with ingredients sourced from local farms. One of the most beloved features of the Tyler Place is that kids dine earlier so they can be out and about with their friends and counselors while their parents are able to relax and enjoy conversation over cocktails and meals. Meals include dishes such as: Maple Smoked Seafood Platter, Slow Roasted Prime Rib, Shrimp Scampi, Yellow Fin Tuna Steaks w/ Mango Salsa, Sweet Chili Glazed Vermont Soy Tofu and Hand Made Gnocchi w/ Truffled Leek Cream. Have allergies? No worries. There are plenty of gluten-free, vegan, vegetarian and dairy-free options.
But Book Early
So here's the thing about being really well like by so many people—next summer spots are booking up quickly. The season is short--from end of May until the beginning of September and many repeat visitors book next year's stay at the end of this year's vacation. So while there are still spots open for summer—and there are always cancellations—it's best to book early to reserve your spot. Tyler Place Resort (or Camp Tyler as my kids call it) really is a great experience for the whole family.