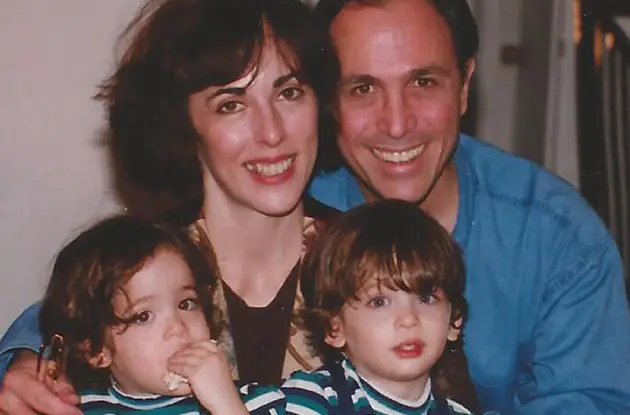 Twin with Autism Seeks Someone to Love
Looking for more special needs articles?
Get Sanity Saving Ideas & Activities
Delivered right to your inbox
Samantha's own talent for singing was discovered at age 7: She had perfect pitch. But it wasn't until 10 that she matured enough for lessons. Perhaps her first true friend was Phil, a singing teacher who specialized in talented children with disabilities. Phil brought out the best in Samantha, who loved to perform for his praise.
Taking Samantha to the theater and other family outings wasn't always easy or pleasant, but we persevered. We never stopped teaching her manners, no matter how many meltdowns our family endured. Gradually, Samantha grew into a poised teenager who interacted with a wide range of people, from family friends to bistro waiters.
Samantha met her first BFF while auditioning for Anne Frank. High functioning and slightly older than my daughter, he accompanied her on independent subway rides and citywide exploration. To this day, they share a love of theater and meet weekly.
As for romance, Samantha's wish never wavered, but she faced a major obstacle. If anyone tried to hold her hand, she reacted as if offered a cactus. She enjoyed initiating hugs and kisses, and draping her arms around others. But holding hands made her feel "treated like a baby." Convincing Samantha that hand-holding was friendly, romantic, and even grown-up, I invoked therapeutic techniques. From Applied Behavioral Analysis came: "Your choices are to accept holding hands as a gesture of affection or lose a potential boyfriend." I added role-play. "Let's pretend you're the boyfriend. How would you feel if I said 'Get your grubby paw off me,' and pushed you away?"
This year, 98 friends wished my daughter happy birthday on Facebook. Matt currently lives in California, but the bond between my twins is palpable. Although they don't speak often, Matt and Samantha are proud of each other's accomplishments, share birthdays, and attend each other's events. Best of all, Samantha enjoys a close relationship with her boyfriend, who has Asperger's syndrome, and they are often holding hands.

Main image: The Elisofon family when Matt and Samantha were little.
Courtesy Marguerite Elisofon

RELATED:
Find Resources for Children with Autism
Find Special Needs Resources Near You
Want more content like this? Like us on Facebook!