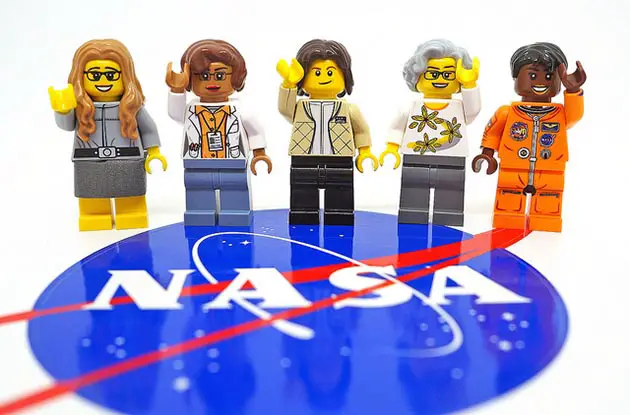 Lego to Create a Women of NASA Set
Get After-School Activities, Family Fun, & More!
Hand-Picked Family Activities
Sent Every Weekend
Maia Weinstock, a Lego Ideas fan designer, created the Women of NASA set. Weinstock submitted her concept to Lego Ideas and was chosen as one of 12 in the Second 2016 Review Results. Other ideas submitted include Voltron: Defender of the Universe, the Addams Family Mansion, and the Star Wars UCS X34 Landspeeder.
"We're really excited to be able to introduce Maia's Women of NASA set for its inspirational value as well as build and play experience," Lego said in a statement.
The final product design, pricing, and availability are still underway. More details will be released in late 2017 or early 2018.

RELATED:
STEM, Science, & Tech Camps in Your Area
Girls & STEM: Overcoming the Hurdles
Lego is Creating Stay-at-Home Dad and Working Mom Figures

Main image: Maia Weinstock's concept of the Women of NASA set for Lego Ideas
Flickr/Maia Weinstock

Originally published March 1, 2017
---
Want more content like this?
---