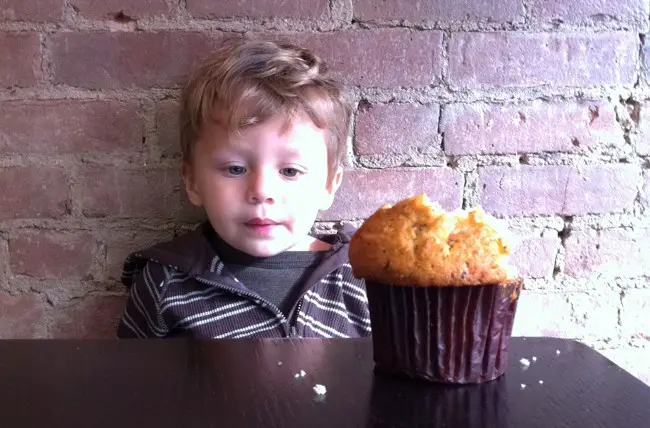 Accepting My Son's Picky Eating, and Fear of Carrots
I'm learning to live with my picky eater.
Get kid-friendly activities sent to you!
Get the Best Family Activities
Sent to You Weekly!
There was one that was successful—Melissa Clark's Carroty Mac and Cheese.
Then in 2015, a study published in the Journal of Pediatrics claimed picky eaters had a higher tendency toward mental health problems: "Their sensory experience is more intense in the areas of taste, texture, and visual cues. And their internal experience may be more intense, so they have stronger feelings. They're sensitive kids who may be anxious or a little depressed; so cutting up fruits into funny shapes is not going to do the trick for these kids."
While I hope Nate never suffers from anxiety or depression, the study hit home. I'd long noticed Nate's aversion to foods was not remedied with games or tricks. It goes deep. Something about a texture or smell will completely disgust him. While I've fantasized that he will turn into a "super taster" or foodie with highly developed senses who actually excels at all things culinary, it's probably more likely this extreme sensitivity will apply to other aspects of his life. Also, maybe this whole picky eating thing was beyond his control.
Around then I heard a PBS investigation into the science of picky eating that seemed to support that theory. "Biologists have discovered that, out of the thousands of genes in our DNA, there's one that determines if we like the taste of some healthy greens or if we can't stand them," explained NOVA host Neil DeGrasse Tyson. In other words: "It is biologically predetermined. They are innocent in this accusatory world."
Both of these studies urged parents to create positive experiences around eating. Family dinner should be more about family than dinner. And this is ultimately what became our solution. Lay off him. Make sure he gets a minimum of nutrients, gently urge him to try new foods and talk about something else.
Five years later, he's still a picky eater but at least we now eat dinner without tears.
Main Image: Nate, the picky eater who prefers hot dogs, cheese sticks, and plain pasta.