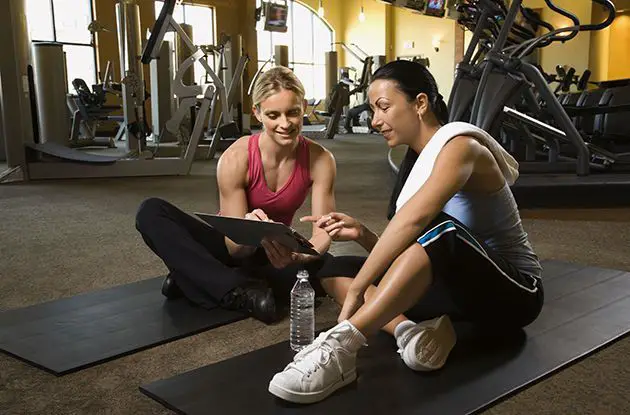 Hit the Gym, Moms—and Look Great!
Get can't-miss family activities sent to you!
Get the Best Kid-Friendly Activities
Sent to You Weekly!
3) You need a style that won't slip, even in Zumba class. "My favorite style that lasts through a grueling workout yet looks nice afterward is braids," says Nelson Vercher, a hairstylist at the Rita Hazan salon in NYC, whose clientele includes Britney Spears and Donatella Versace. Before pulling hair back into a pony, create one, two, or three braids. "These can be placed almost anywhere," explains Vercher. "The more braids, the more texture you'll have." As you leave the gym, take out the pony, undo the braids and voila! A lovely, soft, wavy texture.
4) You can still move on to your kid's theatrical debut at school if your lipstick, say, doesn't make it through pilates. But if your deodorant gives out? Yikes. You may miss the curtain call. Clean up your act by tossing a pack of Pacifica Beauty Underarm Deodorant Wipes in your gym bag. They're chemical-free and smell really good. Our favorite is Coconut Milk & Sugared Flowers, shown. ($9, PacificaBeauty.com).
RELATED: Find gyms with child care near you.