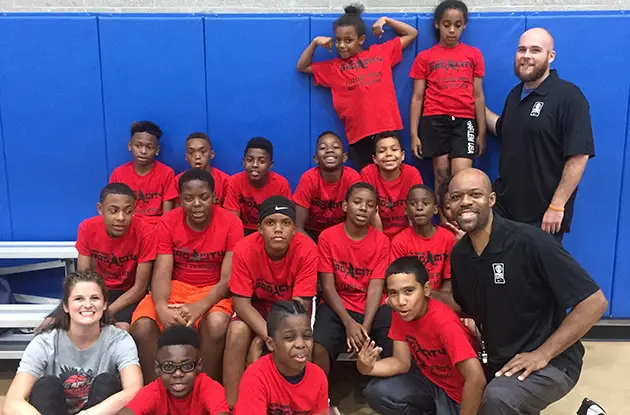 Youth Basketball Coach from South Ozone Park Named Junior Knicks Coach of the Year
A Queens youth basketball coach received a call from NBA legend Allan Houston letting him know he was awarded Junior Knicks Coach of the Year.
Awesome Family Holiday Activities in Your Inbox!
The Best Family Holiday Activities Sent to Your Inbox!
Delivered right to your inbox
A social media vote with input from the New York Knicks and the Hospital for Special Surgery, the contest's sponsor, determined Curry as the winner.
"I've been blessed to have an amazing support system of friends and volunteers who have helped me live my vision and mission of Big Apple Basketball," Curry said in a statement. "There are so many great coaches and mentors in the New York City area who go unnoticed, that it's a privilege to even be recognized in this capacity."
Image: Jason Curry, bottom right.
Courtesy Jason Curry.
Want more content like this? Receive our Scoop packed with great ideas